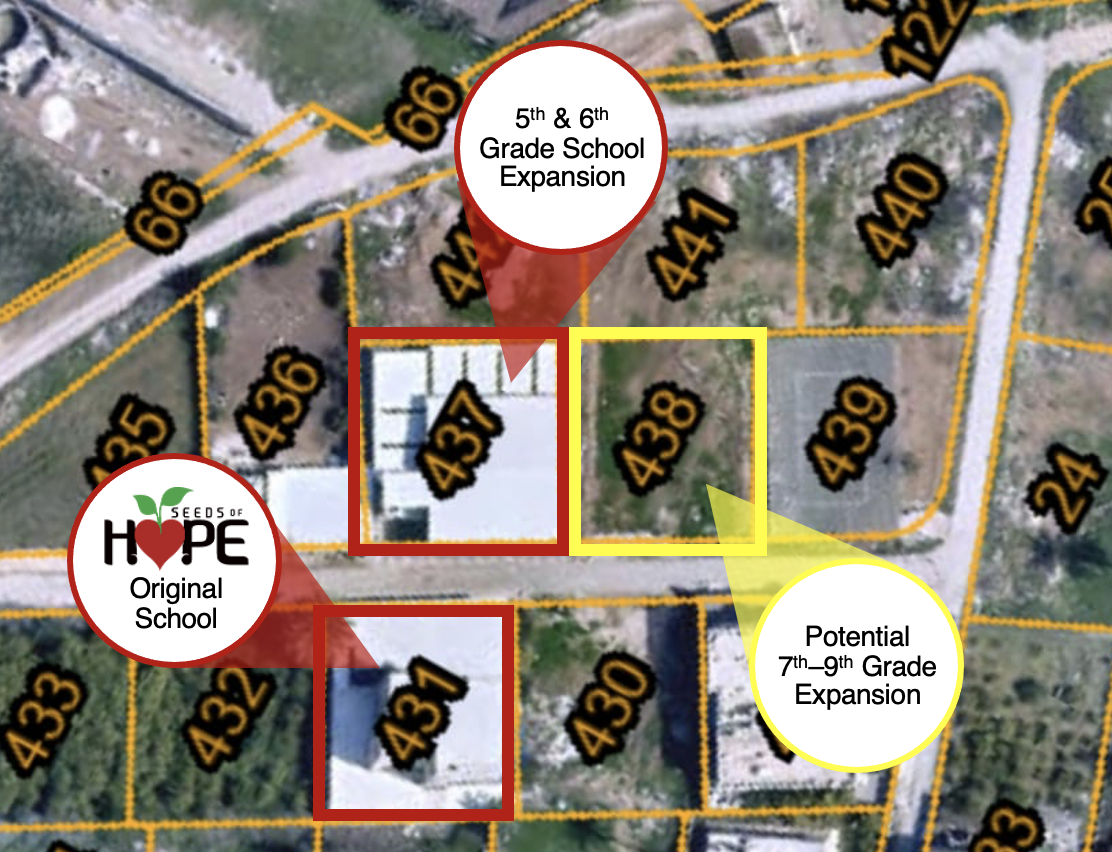 Each year, the Seeds of Hope leadership works with our Board to identify important goals for the year and develop a strategic plan to guide our priorities and decisions. A few months ago, we shared our upcoming 2023 goals with you, and you've already helped us accomplish some of them!
Over the past week, we've had an exciting development in pursuing one of our biggest goals: purchasing land adjacent to our school so we can continue to expand.
And we have a big opportunity to share with you.
As you know, we've run into many roadblocks over the years because the owners of the land surrounding our school are predominantly Muslim and aren't interested in selling to Christians.
"We have always faced opposition as a Christian ministry in Jericho," Khader Ghanim, CEO of Seeds of Hope, shared. "But when it came time to purchase properties from Muslim owners, we started to see it in a whole new way."
While this has slowed our progress, it hasn't stopped us. And this week, we discovered that one parcel of land had been sold to a new owner. The owner had since passed away, and his sons were in Jericho to settle his affairs. We were able to ask them if they'd like to sell the property, and they agreed! Even better—we negotiated the price down almost $50,000 from their asking price.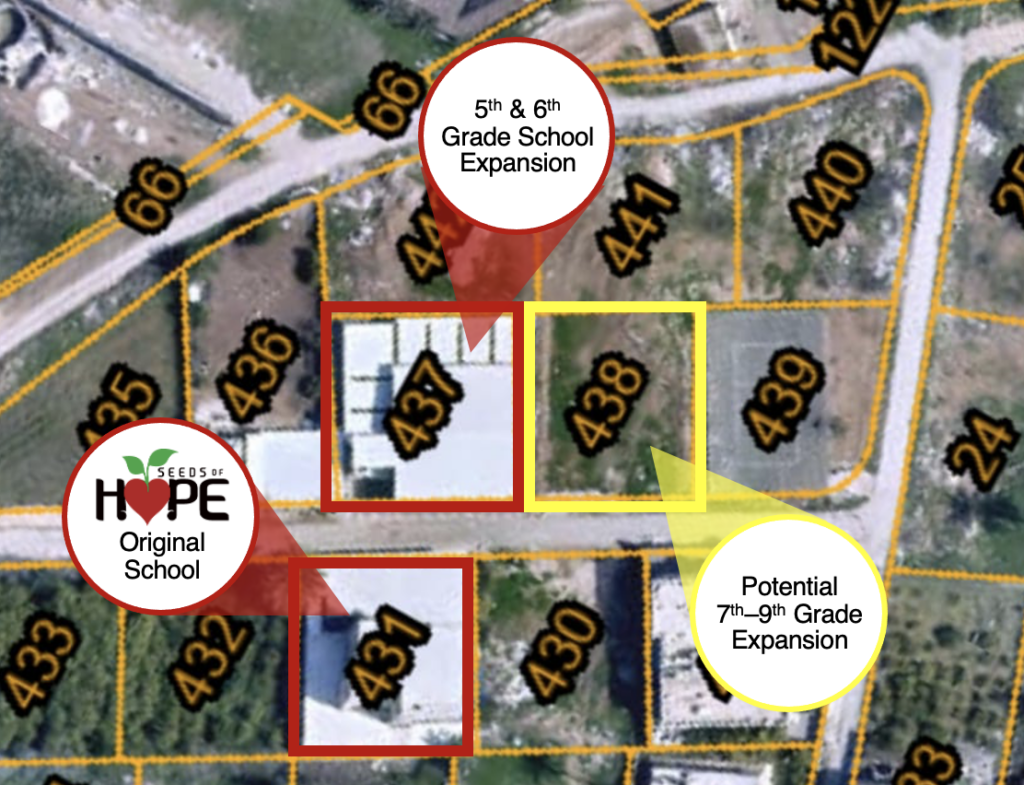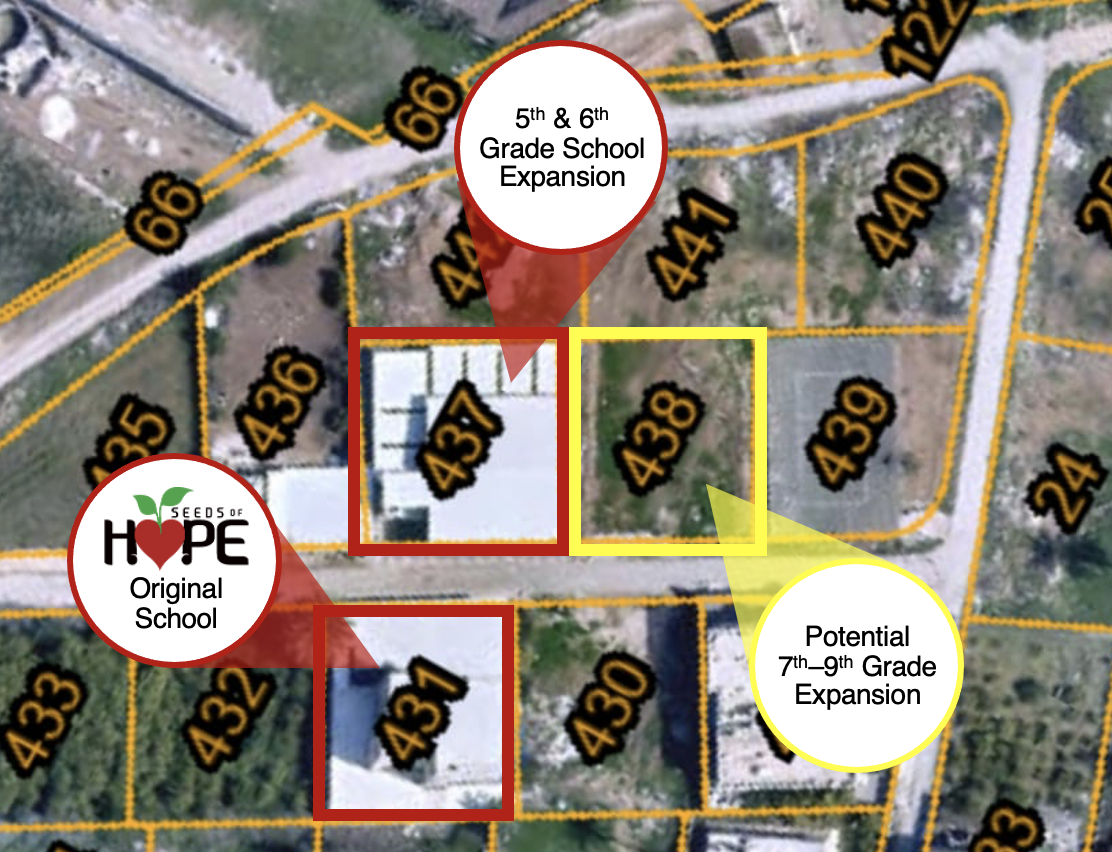 The new owners are happy to sell to Seeds of Hope but want to resolve the purchase by the time they're scheduled to leave Jericho on August 22.
The way the details of this purchase have fallen into place feels nothing short of miraculous. However, we still need to arrange funds to complete the purchase. After all the legal fees and taxes, the total price will be $188,215. We're grateful to already have $50,000 of our general funds set aside for this purchase. That means we only need $138,215 to take advantage of this incredible opportunity.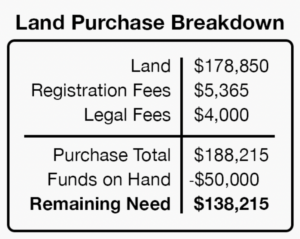 If we can secure this plot of land, we will be able to grow our school with confidence for the next few years and not have to worry about neighbors refusing to sell.
"I never imagined this would be such an uphill battle," said Khader. "But in the end, we always see God's helping hand. He has made everything fall into place, and I have no doubts that He will do it again."
We have come so far with God opening previously closed doors and your support to help us walk through them. Will you consider a one-time gift to help us take this next step?
We can't wait to welcome even more students to the Seeds of Hope School and show them the love, hope, and life that Seeds of Hope is known for!