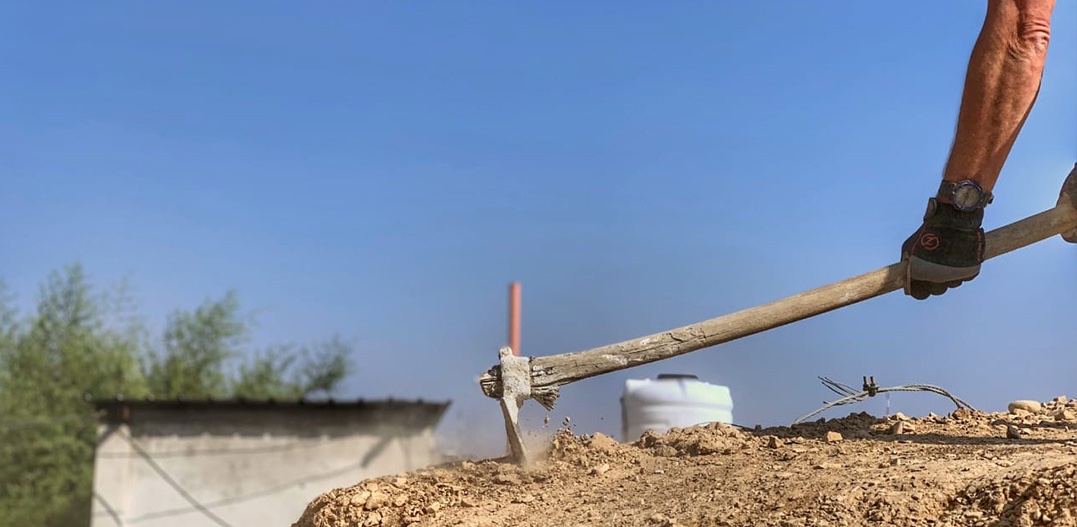 For so many of our programs and projects, it's easy to see the immediate impact—a livable home, a repaired wheelchair, a grateful child's smile. It's easy to see and easy to quantify.
But for every short-term win, there are countless long-term impacts that are harder to see and even harder to evaluate but no less important.
Take Simon, for instance. He grew up in Jericho and unfortunately lost his mother at a very young age. After her death, the memories of his late wife became too painful for Simon's father, and eventually, he chose to move his family and leave their home. Over the next two decades, the house gradually fell into disrepair.
In 2019, a project team from North Point visited and helped Simon begin renovations to make the home livable again. The immediate impact was clear: Simon made progress on his home repairs; the project team formed deeper bonds with Simon and Seeds of Hope; and we helped employ local workers in the process.
But there was so much more going on.
Under the surface, Simon felt hopeless. Young people in the Middle East are under tremendous pressure from their families and society to marry; however, for young men, this goal is often contingent on what kind of stability and security they have to offer their future spouses. Without a family home to offer, Simon's marriage prospects were very poor.
Because he felt unable to put down roots in Jericho, Simon was considering leaving the country—a common choice for young men in the area. He spent many years living in UAE and was considering making it a permanent change. As a Christian, there are many other places where it could be easier for Simon to find community and establish himself. With so many young people facing similar situations, the population of Christians in Jericho has dwindled over the years—something Seeds of Hope is working to change.
As Simon weighed his decision to either leave Jericho or try to invest in a home, he reached out to Seeds of Hope. We intervened and gave him the motivation he needed to stay in Jericho and build a life here. The team from North Point kickstarted his project and helped him complete about 10% of the necessary renovations for his home—a welcome relief but truly just the beginning of his journey.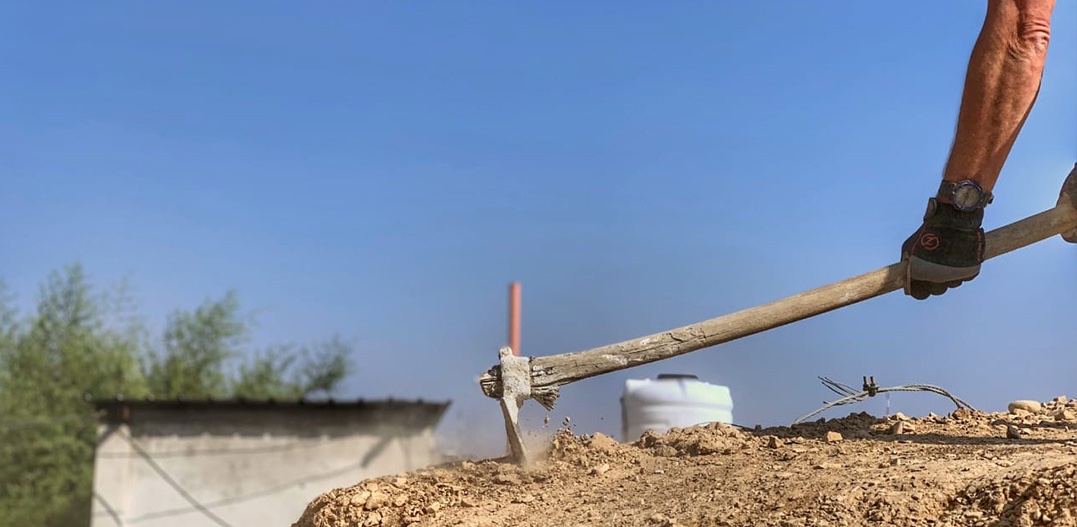 Fast forward to 2023…
After four years of work, Simon recently completed his home renovations. Not only that, but the process of rebuilding gave him the confidence and security to find a wife. Simon and his new bride were married earlier this month!
"I wanted to start a life and family," said Simon. "But Jericho felt like an impossible place to make that work. I couldn't do it on my own. Because of Seeds of Hope's help and kindness, here I am years later, in my hometown of Jericho, recently married to my beautiful bride and living in a home that wouldn't be possible without the generosity of Seeds of Hope. If it weren't for them, I likely would not be in Jericho. I am so thankful they intervened and helped me!"
This is the long-term impact of a week of serving at Seeds of Hope. While the immediate results of our work are always encouraging, it's important to remember that it goes beyond just that. We often intersect with individuals and families when they are at their most hopeless, and a project lasting only a few days could change someone's life forever.
Specifically with Simon, his one week with Seeds of Hope was the catalyst for several years of growth and transformation. Additionally, we were able to add another family to the thriving Christian community that we're working to build in Jericho—one that didn't exist even a few years ago. And the larger our community grows, the larger our impact can be on those around us.

We love stories like Simon's, but we don't always get to see the long-term impact of the construction projects, spa weeks, medical clinics, and camps. In those cases, we have to trust that the seeds we're planting will grow over time and bloom in people's hearts as we work to create lasting, generational change across the Middle East and beyond.