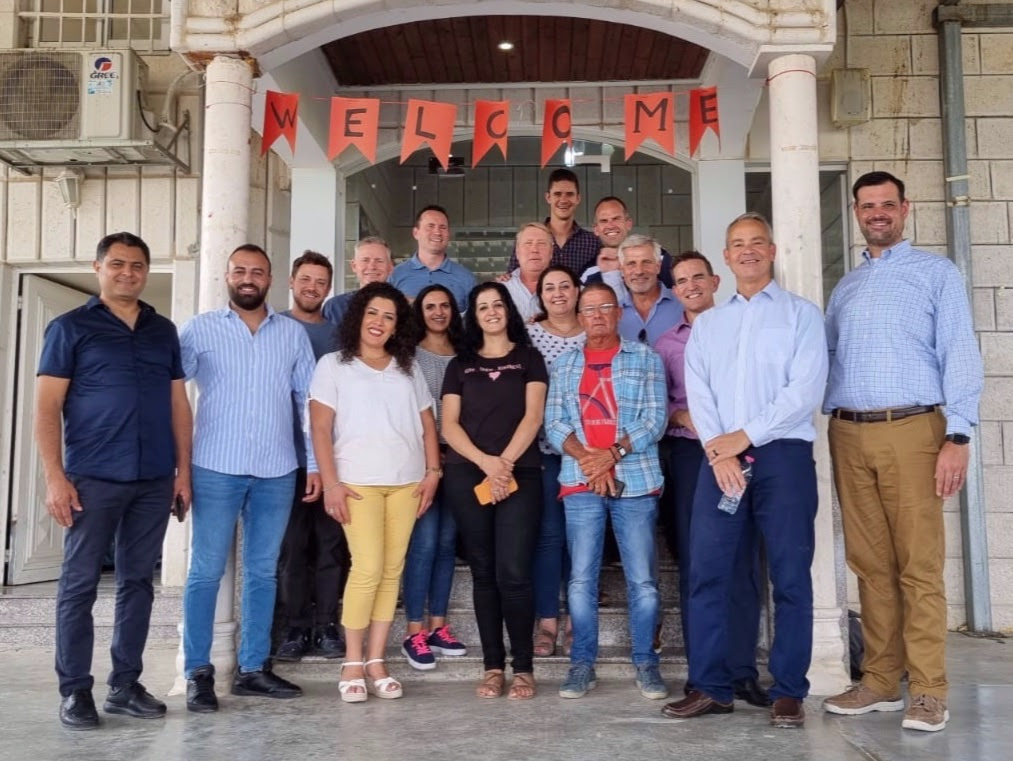 In February of 2020, Seeds of Hope hosted a group of international guests in Jericho as news of COVID-19 started to spread around the world. We had no idea that this would be our last team of visitors for over a year and a half.
Thankfully, last week we hosted our first international project team since Jericho went into lockdown in March of 2020! Project teams are a massive encouragement to our staff. Additionally, they are integral to the mission and strategy of Seeds of Hope. They help us run programs and events that draw in more people from the community and build better relationships with local families and future supporters.
This project team was no different. In fact, not only was this our first trip since before the pandemic, but it was also our first time hosting a business-focused trip to help create bonds with the local business community. North Point Ministries in Alpharetta, GA, sent one of their global(x) teams made up of 10 local business leaders, most of whom were visiting Jericho for the first time.
"It's so hard to find words to describe our time in the Holy Land serving with Seeds of Hope!" said David, one of the team members. "To see how well Seeds of Hope is operating from a place of love and service in the midst of the challenges around them is inspirational beyond comprehension."
Along with spending time at Seeds of Hope and visiting the orphanage we partner with, the team met with the Chamber of Commerce in Jericho and Bethlehem, hosted a career day at a local high school, and visited with business leaders in the area. Each meeting was more incredible than the last.
After meeting with the Jericho governor and Chamber of Commerce, the Chamber is now interested in partnering with Seeds of Hope on local economic development efforts—a huge step in our influence and partnership with government leaders. It was also the first time we were able to take a team to Hebron, a 100% Muslim community nearby. Until now, they've been uninterested in Seeds of Hope teams and programs, but since we were able to connect through business, they welcomed us for the first time.
These kinds of teams give us influence and access in ways that aren't typically possible on our own. They help us build bridges to our community and show them that we're here to help.
"The Seeds of Hope are not just being planted. The harvest is underway," said Philip, another member of the North Point team. "Minds are being changed. Hearts are being touched. And the love being shown is real."
We're so grateful to have teams visiting again. Not only that, but to have a group like this explore new ways to connect with our community and expand our impact makes us even more excited for the future!