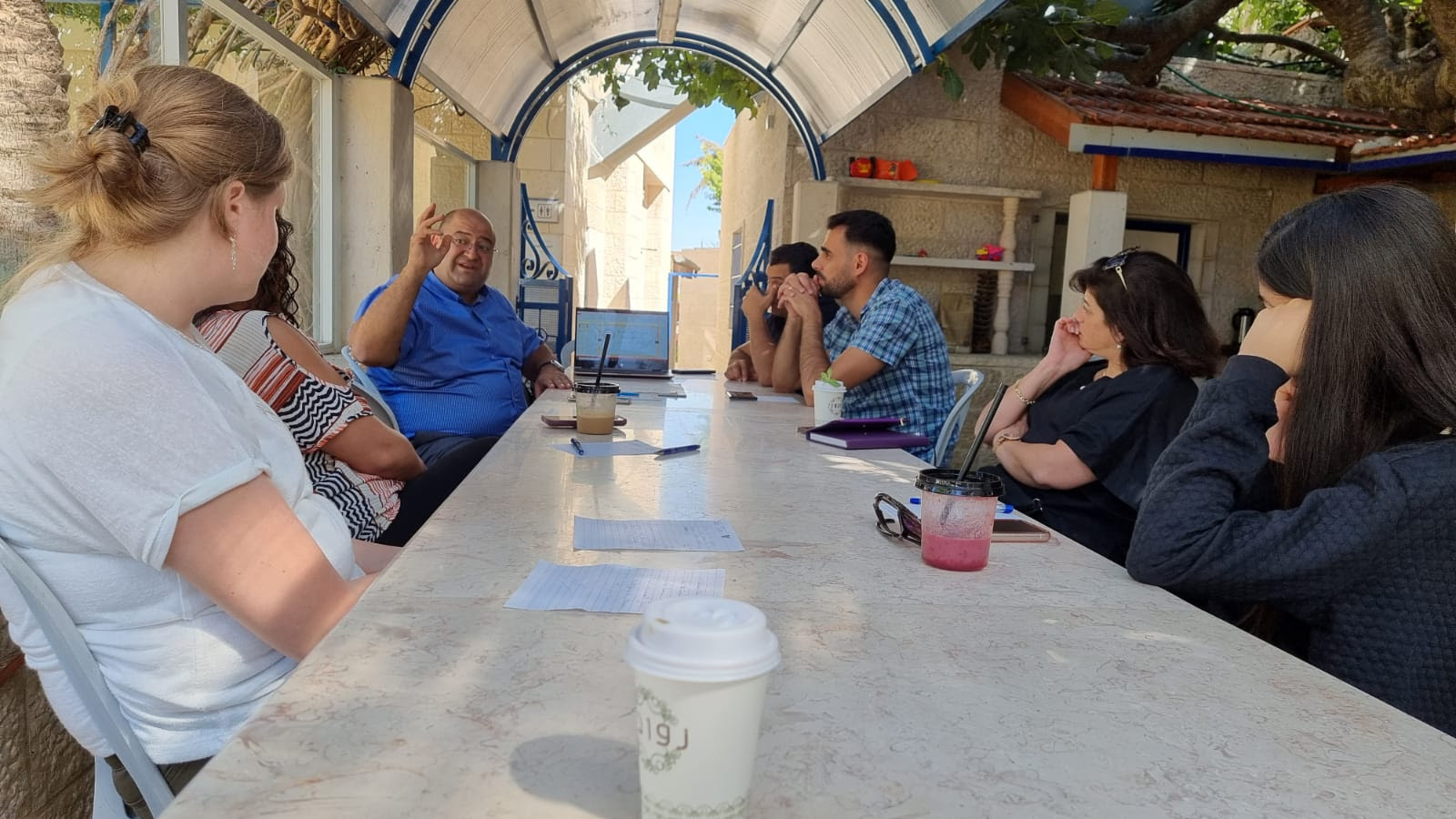 At Seeds of Hope, we have big dreams and big goals. We want to bring lasting, generational change to not only Jericho but the entire Middle East through education and community outreach. We dream of an educational facility that can welcome children from daycare through high school graduation with a cultural center, sports complex, computer lab, and more.
We have big plans, and we know they won't happen by accident. That's why our staff directors recently spent a weekend together aligning around our shared vision and planning for the future. We call it our annual Vision Casting. It's a time for our leaders to take a step back, celebrate how far Seeds of Hope has come, and remember the vision and mission that our work is built on.
"The failure of most groups is when they lose their values and fall out of line with their vision," said Khader Ghanim, Seeds of Hope CEO. "We want to make sure that we remind our team who we are, evaluate what we're doing, and figure out how we're going to proceed to achieve our goals in unity."
Each year, our board of directors and staff work together to develop a strategic plan for Seeds of Hope, led by board member Fran LaMattina. That document is a north star for our team all year long, and our Vision Casting weekend serves as a refocusing and a recalibration for all our teams. "We were reminded of the importance of keeping our eyes on our vision and running toward our goals as one team," said Simon Shaheen, who leads our Cultural Center with his wife, Regina.
"…to build relationships within the community of Jericho and the surrounding area that introduce hope, love, peace, and respect into their daily lives."
–Seeds of Hope Vision Statement
While the team spent time looking to the future, they also got to celebrate the past. Our pastor, Nihad Salman, and his wife, Salwa, joined the weekend to serve as pastoral voices and encourage our team. Pastor Nihad leads Emanual Church in Bethlehem, where many of our team members are involved, and has been an important part of Seeds of Hope for over ten years. He's seen how Seeds of Hope has grown in impact and influence over the last decade and helped our team align around strategic steps to continue that growth.
"It was a refreshing and encouraging session for the team," said Pastor Nihad. "They were easy to work with during our sessions with their passion and interest. My wife and I saw it as a hopeful and promising time."
Weekends like this are fundamental to the success and impact of Seeds of Hope. We strive to be good stewards of the resources, support, and influence we've been given, and staying aligned with our vision and mission is one way we do that. Plus, after a weekend of coming together as leaders, each person was able to take that renewed sense of unity and focus back to their teams—passing the vision on throughout the Seeds of Hope team.
"We set out knowing we were going to do a bit of vision casting," Khader reflected. "But in the end, I believe it was more of the Lord lavishing his love and grace on us and gently reminding us why we are here and what we are doing."
Our goals are too big, and our work is too important to lose focus. We want to be intentional in everything we do. Whether it's our strategic plan, staff development, or Vision Casting weekend, we'll do whatever it takes to move forward in unity and impact our community with hope, light, and life.