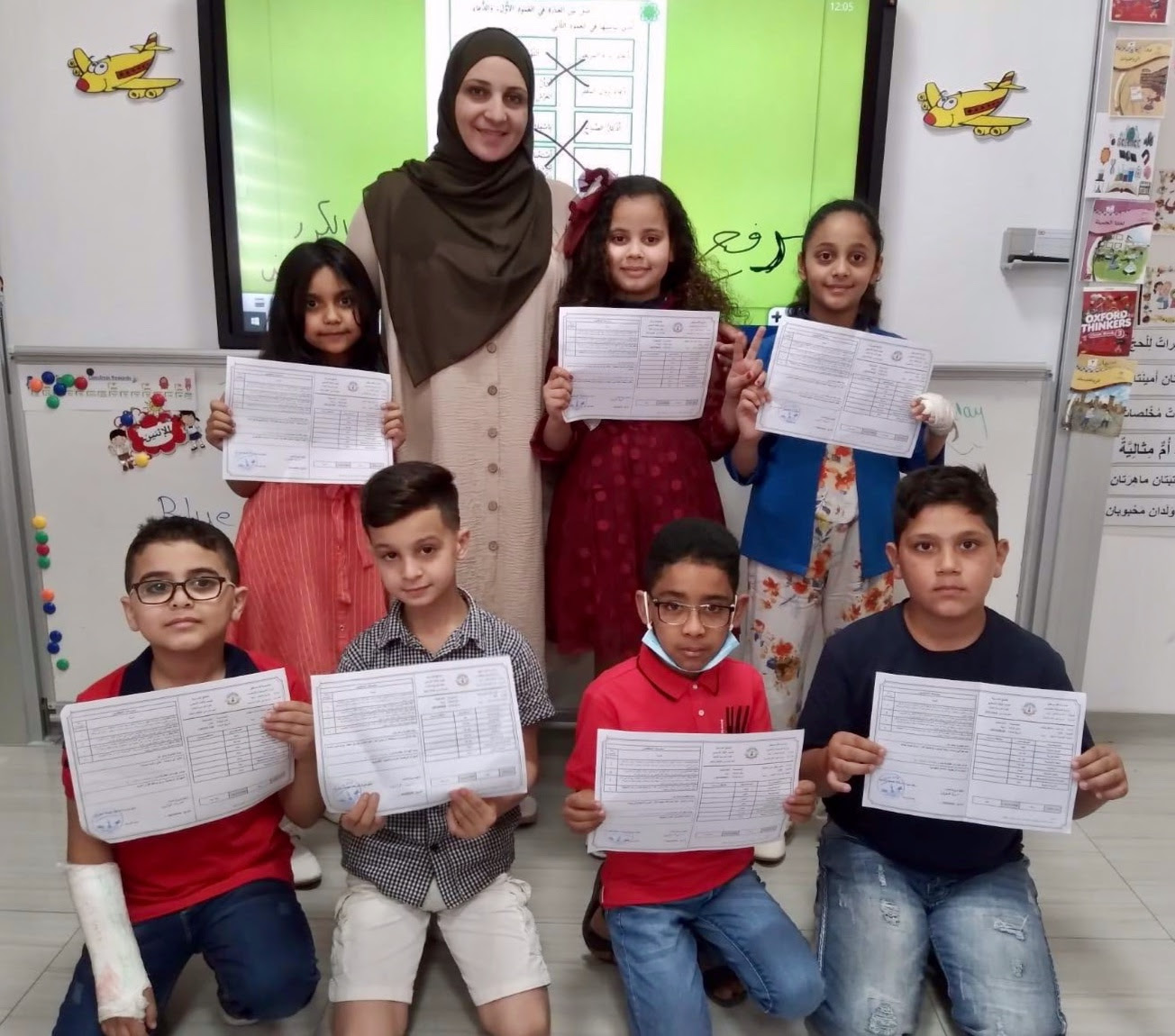 As a new school year begins at the Seeds of Hope School, it's more exciting than ever to see students flood back into our classrooms. After almost a year of hybrid learning with only half of our students on campus each day, it's been a while since we've seen the facilities this full of life.
"It's incredible to have it full again," says Jessica Baboun, the Seeds of Hope School Principal.
"To see them all on the playground and in the morning assembly—it's breath-taking. It shows the influence that Seeds of Hope has in the community."
Beyond just having all our students in person, this is the first year that we've fully utilized our building with the addition of the fourth grade. We've added one grade each year for the last three school years, including a building expansion that added classrooms to accommodate the third and fourth grades. (If you missed our update about our plans for future expansion, check it out.)
"Seeing the nine-year-olds start fourth grade with us fills our hearts with contentment, joy, and hope for the years to come." -Jessica Baboun, Seeds of Hope Principal
We ended our last school year with 24 third graders who would make up our fourth grade this year. However, over the summer, we continued to register new students until we reached our capacity of 30 students.
"It was the last thing we expected," said Jessica about the new students. "It's a risk for parents to take their kids out of their old schools, so we didn't expect any new students to join us in fourth grade. But people trust Seeds of Hope so much. They want their kids to have the opportunity to be here, even if it ends up only being for one year."
While we hope that these students are with us for far more than one year, right now, we're grateful for what we have: a full building with 120 students learning and growing—not to mention incredible teachers and staff supporting them.
One of those teachers is Suhad Hajajleh, who teaches one of our new fourth-grade classes. "I'm very happy that I am teaching fourth graders at Seeds of Hope," said Suhad. "I have the opportunity to see the students grow and mature over the years. God willing, all the teachers will be together many years, and we will see the students grow and watch our love increase for them every year."
We spoke to one mother who has twins in our fourth-grade class. "They hate the days they don't get to go to school," said Amina Marie Jaradat. "They wake me up early in the morning to do their hair so they can be ready for school. They love Seeds of Hope so much."
We're so grateful for the support of friends and partners like you who have helped us grow to this point. We can't wait to see how God opens doors for us to continue to expand and impact even more children in Jericho and beyond.