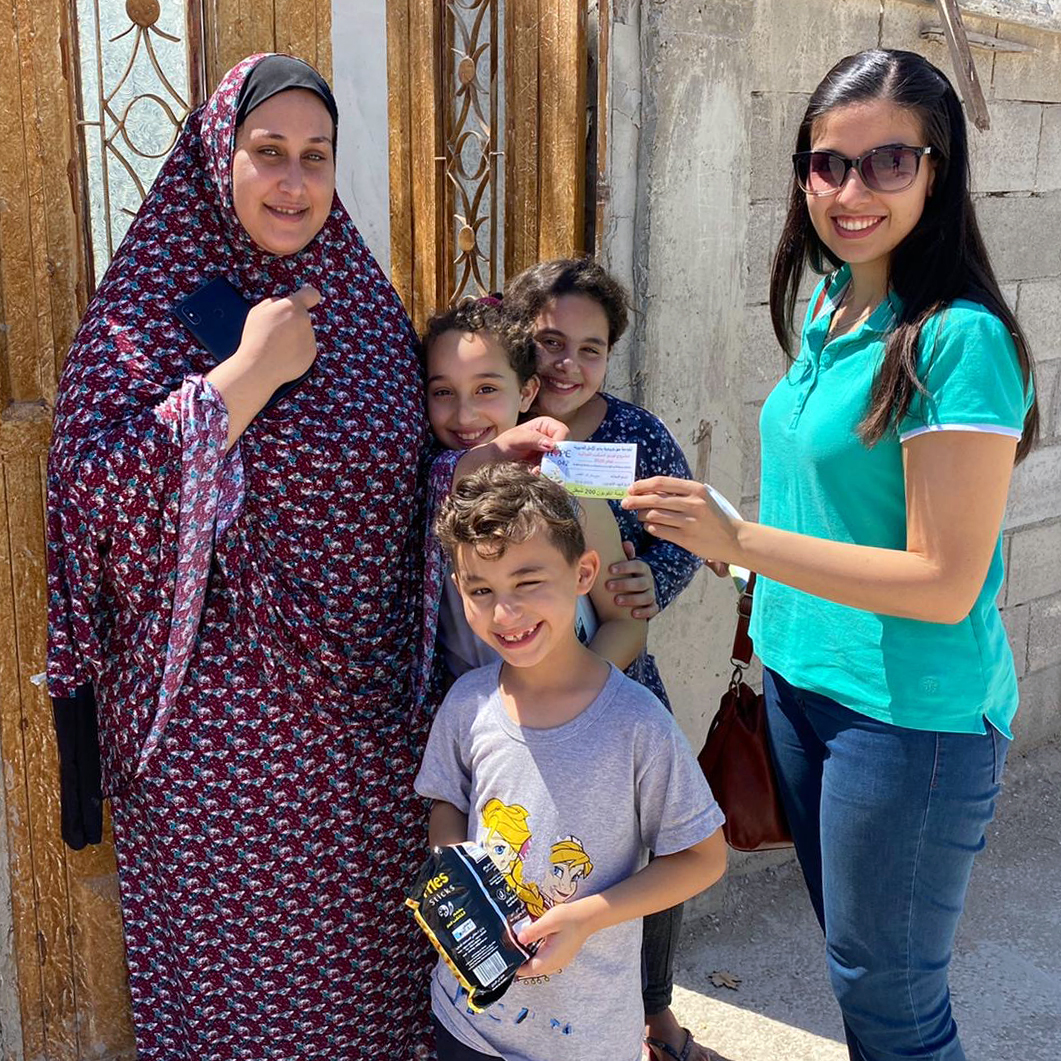 Seeds of Hope is known across Jericho for our incredible programs for children and families. Hundreds of men, women, and children are impacted by our cultural center, humanitarian efforts, and school each year. While our impact has grown in ways we could never have predicted, we will always be committed to individuals—like Ahmad.
Ahmad is a devout Muslim Sheik, or spiritual leader, who lives in a large refugee camp outside of Jericho. While it might seem like we have little in common with a man like Ahmad, he and his wife have become dear friends with some of our staff—a fact made even more remarkable when you consider that Seeds of Hope was once forbidden from entering their community at all.
For years, the conservative Muslims living in the refugee camp had no interest in Seeds of Hope. But slowly, over time, we built relationships and trust with the community. It's now one of the main areas of impact for our food distribution programs and construction projects.
Last year, as a part of our COVID-19 relief efforts, we organized a huge food coupon distribution project to help families who were out of work and struggling. Ahmad and his family were nominated for the program by a neighbor. When we visited Ahmad, we learned that he was sick and unable to work, so Fuad Jaddou, Seeds of Hope Chief of Staff and the director of our humanitarian aid projects, offered him monthly aid and continued to check on him.
When we heard from his neighbor that Ahmad wasn't walking well, Fuad visited with our mobility team to see if we could help provide a cane or a wheelchair. However, Ahmad's condition proved to be much more severe.
For over five months, Ahmad's wife had tried to get him into a hospital to treat an infection that had now render his legs immobile. He was in danger of blood poisoning that could be fatal and needed a series of surgeries.
It was a situation far too advanced for Jericho's local hospitals, and they had referred him to a hospital in Israel. The unfortunate reality is that Sheiks are often not welcome in Israel. Crossing the border checkpoints is difficult, and it's a challenge to get the paperwork needed. So for five months, they had waited and struggled—all while Ahmad's condition worsened.
We knew we had to find a way to help him. So, we used what we had—influence.
Seeds of Hope is well connected and respected by the local government, and our CEO, Khader Ghanim, was able to lend Ahmad some of that influence to help get him admitted to a hospital in the West Bank. He was able to get the first surgery he needed and gain access to life-saving medical care.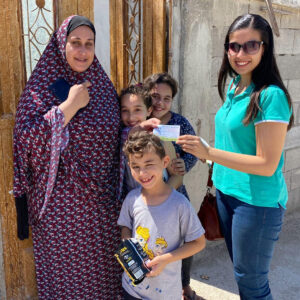 "The staff of Seeds of Hope are the only ones who have stood with us," said Ahmad's wife. "They are dear brothers, and we trust them."
Ahmad is still in need of more surgeries, and his health is still in jeopardy, but we are grateful to be able to stand by him and support his family through it all. Author and pastor Andy Stanley encourages people to "do for one what you wish you could do for everyone." That concept has been a guiding force behind the work of Seeds of Hope from the beginning. We know we can't save everyone, but if we can help one person—like Ahmad—we will. And while we love celebrating the large-scale impact of Seeds of Hope, it's really about the individual men, women, and children who need the hope we have to offer.
Please keep Ahmad and his family in your prayers. And thank you for your ongoing support that enables us to make an impact—big and small—on the lives of individuals across our community.