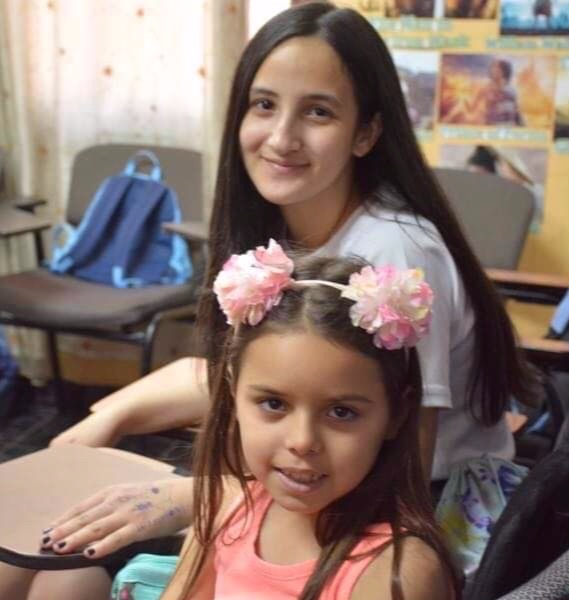 At Seeds of Hope, we're focused on more than short-term education and day-to-day childcare. We're building leaders for tomorrow. And this year's summer camp is a perfect example.
Without the project teams and volunteers that typically help, there was a chance we might not have enough leaders to make camp possible. But a group of past campers stepped up and filled in the gap. A team of teenagers who once loved to attend camp got to come back and help create camp for a new group of children at Seeds of Hope. One of those young leaders was Joury.
"When I was younger, I was always waiting for camp. It was the best part of my summer vacation," said Joury. "I looked up to the leaders and wanted to be like them. Now I love helping with camp and playing with the little ones."
This year, student leaders were paired with adults to direct classes and activities, be group leaders, and keep camp running smoothly. They had real responsibilities and rose to the challenge by taking the initiative and finding ways to be helpful.
"I was so proud watching them lead," said Simon Shaheen, the Seeds of Hope Cultural Center Director who runs the summer camp. "We work with the same kids all year, and we're trying to build leaders for tomorrow. I was so proud to see them grow and lead."
This is the heart of our programs—investing in the next generation and then seeing that investment passed on. It was incredible to see that goal achieved on a small scale.
"We have kids that have been at Seeds of Hope since daycare that are now leading and helping create the camp experience for other kids. It may seem small, but it's a hint at what the future holds."
–Khader Ghamin, Seeds of Hope CEO
"One of the leaders this year used to be a real troublemaker at camp in the past," shared Simon. "I used to have to talk with him almost every day." Simon saw the potential that this young boy had and chose to invest in him over the years. This year he came back to lead at camp.
"He shocked us all, to be honest," said Simon of the young man's leadership. "He was so focused and attentive to the children. He was responsible and really showed great leadership."
The parents of our student leaders are just as impressed. They get to see their children grow and develop in new ways—it's a tangible example of the impact that Seeds of Hope is having on their children. "They're so proud to see their children lead," said Khader. "It makes them trust Seeds of Hope even more because they can see what their students are accomplishing."
This is just another reason that camp is so important to the mission of Seeds of Hope. It's a chance for the next generation of leaders to emerge and grow—a vital step toward our dream of creating lasting generational change in the Middle East and beyond.