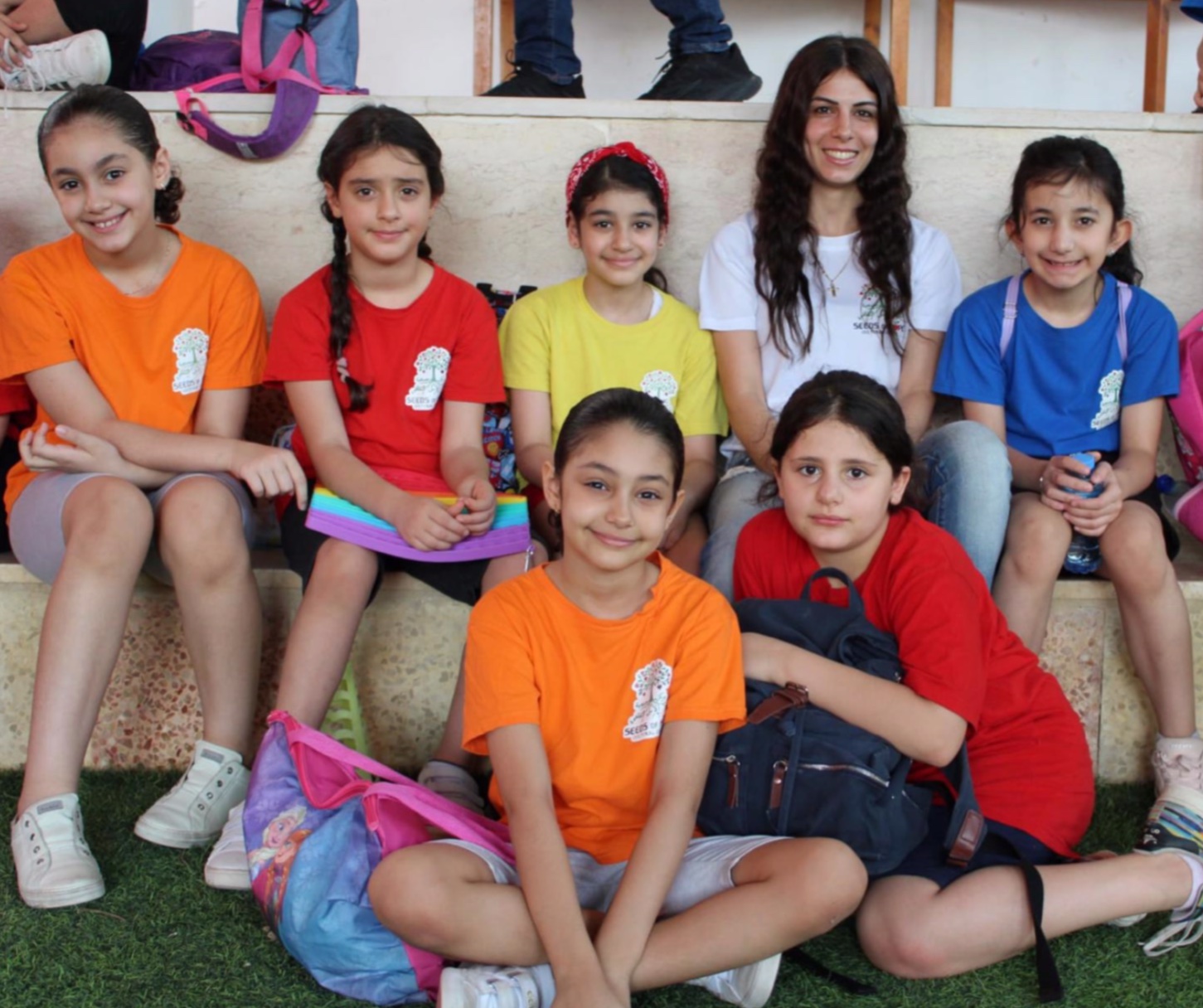 Over the last three weeks, our team has been busy bringing back one of our community's most anticipated annual events—at least for the kids. The Seeds of Hope Cultural Center Summer Camp was back for its seventh year after being canceled last year due to COVID-19.
For one camper named Iyala, it was her sixth year at camp, but her first year having her little brother, Taym, join her. Taym had heard his big sister talk about how fun Seeds of Hope Summer Camp was for years. They were so eager for camp to come that they made their own chart to count down the days.
For Iyala and Taym, it's three weeks of fun games, arts and crafts, and playing with friends, but for parents, they know they learn so much more.
"The parents know their kids are in good hands, and they tell us how it impacts their families," said Seeds of Hope CEO Khader Ghanim. "The kids love what we do and the quality with which we do it. They have fun. But we're also building leaders and teaching them important values."
Summer Camp is built around a positive reinforcement system that praises and encourages campers as they exhibit the core values that we emphasize, like serving one another, showing love, or resolving conflict in a healthy way.
"They end up almost fighting over brooms to sweep the floor and clean up after activities," said Simon Shaheen, the Seeds of Hope Cultural Center Director who leads our camp. "The campers surprise us with new ways to serve each other. Things we don't even expect."
The children have so much fun that they don't even realize how much they're learning. Camp leaders take time to encourage and celebrate little wins with each child throughout the day, helping them feel seen and cared about on a personal level.

"When we started doing summer camp, it was the only camp like this in Jericho," Simon remembered. "It was the only place for parents to send their kids during the long summer vacation. Instead of sitting at home on their phones, they could come play games or do gymnastics. They have fun and learn important values."
Seven camps later, we have parents who start registering their children in January, and we always have a waiting list. And while we are thrilled that we got to host our camp this year, it wasn't without its challenges.
"We typically have teams that come help with camp," said Khader, referring to our international project teams that aren't able to visit due to COVID-19 travel restrictions. "There are volunteers who help that weren't able to be here. Simon had to basically start from scratch to run the camp this year. It was a big challenge, but he has succeeded."
And every bit of effort was worth it for three incredible weeks seeing our campers have fun, bond together, and grow as leaders and servants in their community!