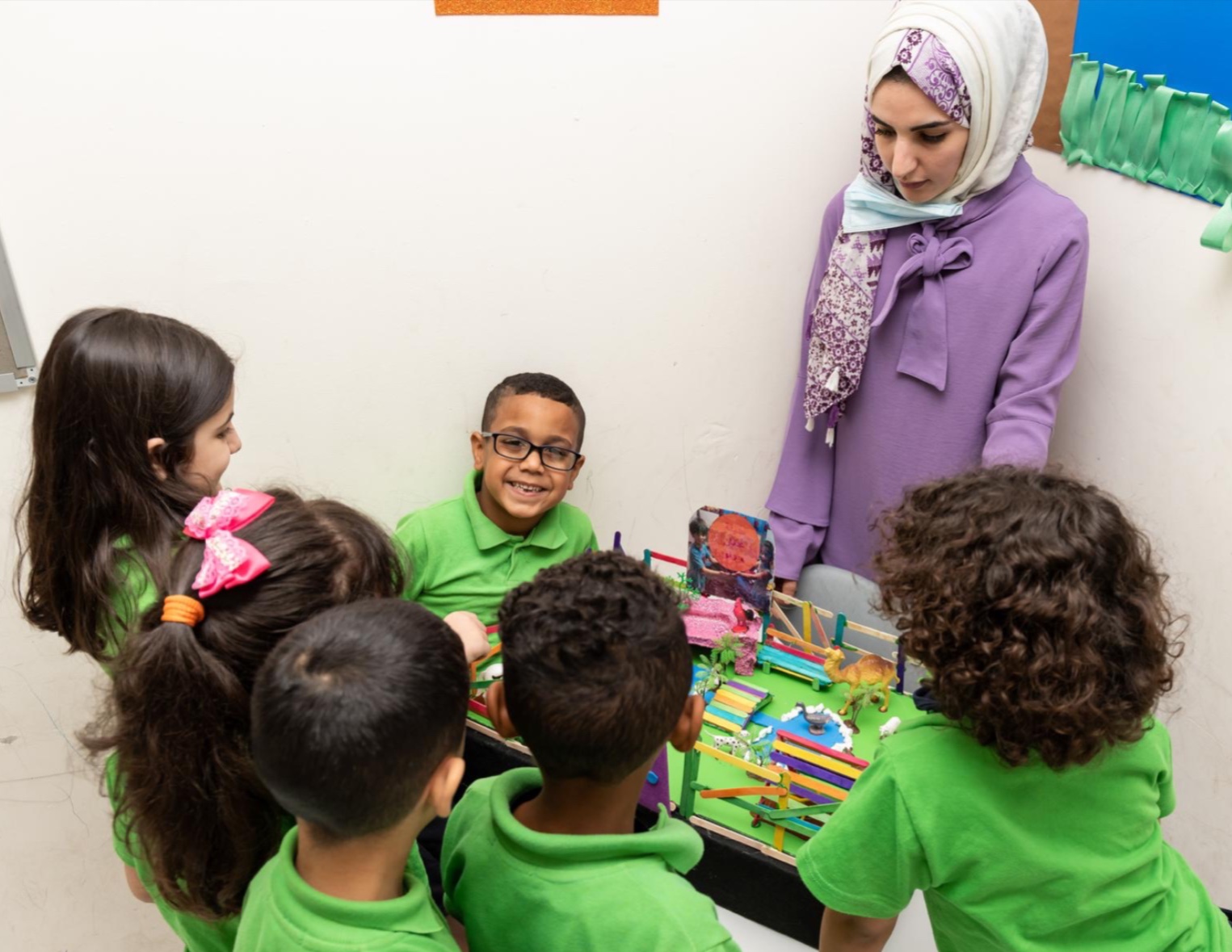 Seeds of Hope is known around Jericho for the loving, encouraging environment we create for children. It's one of the things that sets our school apart. But it's not just the children who are impacted by the difference in our schools and programs. We know that creating a positive environment starts with our team.
During a global pandemic, we saw hundreds of people in our community get laid off or lose wages. Many businesses closed permanently. In fact, the local Department of Labor permitted employers to pay their workers as little as half their regular salaries.
Earlier this year, representatives from the Department of Labor made a surprise visit to Seeds of Hope. They were visiting every local business and organization to monitor how far behind employers were on paying 2020 wages. They walked in unannounced and asked all our teachers, "What amount of wages are you still owed from last year?"
They were shocked when person after person answered, "None."
We know that our team is at the heart of everything we do at Seeds of Hope, and even in the most challenging times of last year, we knew we wanted to take care of them as well as we could. Thanks to the generosity of so many of our friends and supporters, we were able to pay every one of our 54 full-time and part-time staff their total salaries last year. This not only impressed the Department of Labor but it continued to build up our reputation in the local community and government.
"I wanted to be a part of Seeds of Hope because I heard great compliments about them. They spread happiness and hope. They value us as people and appreciate the hard work we do."
-Suha Nasser, First Grade Teacher
And while improving our reputation is a great thing, that's not what motivates us. Our team is truly a family, and we want the love, respect, and trust that we teach our children to be lived out in the adults they see every day. The mood and values of our team overflow to the children and families we serve.
This is why, as we prepare for another summer break at the Seeds of Hope school, we once again have all our teachers returning next year. Many say that Seeds of Hope is the best place they've ever worked. "Personally, I like to be a part of Seeds of Hope because it's a source of hope in itself," says Sabreen Ghneim, who teaches social studies. "Since I joined as a teacher, I have greater ambition and hope in my life."
We hear over and over from parents what a great environment Seeds of Hope is and how loved their children feel when they're with us—all of that is thanks to our incredible team and teachers. They are investing in the next generation and sharing love, peace, and hope with our community. We're so grateful for them!