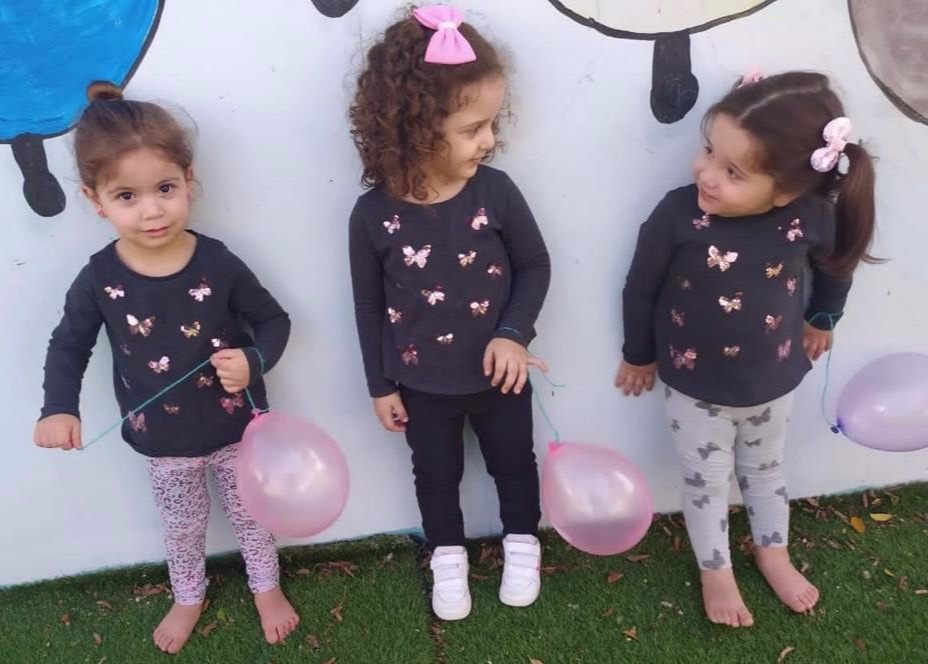 "When you find out you're pregnant,
first, go tell Seeds of Hope,
then go tell your parents."
That's the joke in Jericho about getting your child into the Seeds of Hope daycare. In fact, our nursery and daycare are already at capacity through the 2022-2023 school year. For the first time, expectant parents reserved every opening we had for our youngest nursery, and there are more on the waitlist.
Why is our daycare in such high demand? One reason is our daycare principal, Lora Salbis, and her team of daycare teachers. Lora leads our daycare with a loving and humble heart and cares for every child like they're her own.
"I know it's not easy for a mom to leave her child anywhere," Lora said. "But they hear stories from other parents, and I tell them how we care for the children from a very deep, loving heart. I feel like the kids are part of me."
Lora and her team make the Seeds of Hope daycare different from anything else you can find in Jericho. The love, patience, and individual attention they give each child are unparalleled.
"Families look for what's best for their children," Lora reflected. "They want a place for their child to feel at home, to be loved, and to be cared for. I'm thankful that this is all found at our daycare."
Many parents share with Lora about the changes they've seen in their children since sending them to the Seeds of Hope daycare. From overcoming social anxiety to potty training and eating habits, our teachers take time to learn each child's unique personality and needs.
One especially shy young girl came to Seeds of Hope and wouldn't speak or interact with other children for months. She was so withdrawn that Lora and her team began to wonder if she had medical problems that kept her from hearing or speaking. But they continued to show her love and acceptance and encouraged her to open up at her own pace. "I tried to stay near her and talk to her or ask her questions," Lora recalled. "I would put her on my lap and hug her or show my love in different ways."
After six months, she finally started to open up. She began to share with other kids and play with them—eventually with a huge smile on her face. Her mother came to Lora later with tears in her eyes. "She told me the change in her daughter was a miracle," Lora remembered. "She talked about the difficulties their family was having, but how the daycare made things so much easier for her daughter. Every time she comes in now or sees me, she tells me how we were a big gift from God."
Our youngest children in the daycare are just ten weeks old, but they are beginning a journey with Seeds of Hope that will last for many years.
Our dream is that one day it will continue until they graduate high school. Each year that we expand our elementary school is a step in that direction. When we see the impact that just six months in a loving, supportive school environment can make on a child, we can hardly imagine the difference that 17 or 18 years will make.
This is what we mean when we talk about lasting, generational change. We hope to make an impact on the hearts and minds of children so meaningful that it changes the way they live for years to come. We're so grateful for staff like Lora and partners like you who make that possible!