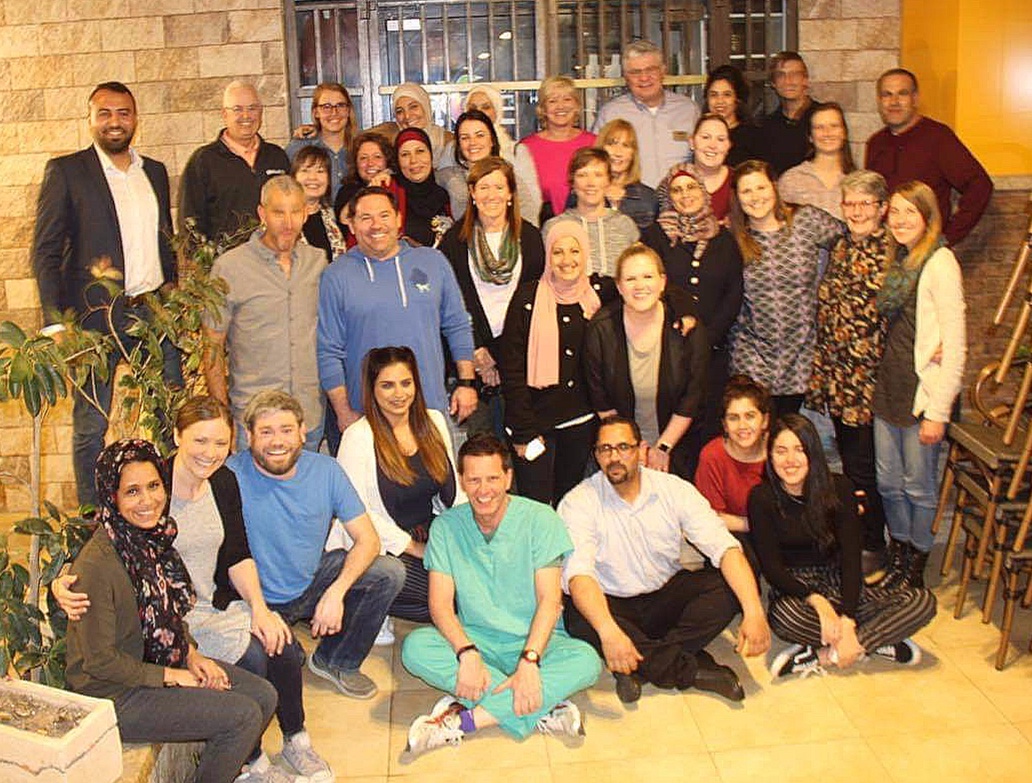 Each year around this time, we prepare to welcome project teams to host our annual medical clinic. These weeks are one of our most important methods of community outreach. They bring new individuals and families to Seeds of Hope and help us develop long-term relationships with people who visit each year.
Dr. Dan Eller, affectionately known in Jericho as "Dr. Dan," made his first trip to serve with Seeds of Hope in March of 2014 with a medical project team from North Point Ministries in Atlanta, GA. Since then, he keeps coming back, even bringing his wife, Brenda, and their daughter, Rebekah, on future trips. Dan, and so many individuals like him who serve on medical teams, have an incredible impact on the lives of people in Jericho.
"I love partnering with Seeds of Hope because I believe in their mission," says Dan. "I keep coming back because of the relationships I have developed… many of the patients return year after year. I saw one woman who had issues with infertility. One year later, she returned and was pregnant. That was so gratifying."
Dan specializes in high-risk obstetrics and has become an incredible resource for expecting mothers in our community. He brings an ultrasound machine with him when he visits, giving many women the first opportunity to see their babies and hear their heartbeat. One woman even stopped by the clinic on her way to deliver her baby, wanting "Dr. Dan" to make sure everything looked good first.
Medical professionals like Dan are so valuable to our community, where quality healthcare can be challenging to access. It's not an exaggeration to say that their visits have saved many lives—lives like Bissan's.
Bissan was a young adult visiting the clinic with her grandmother when Dan noticed she had unusually high blood pressure for someone her age.
After uncovering other symptoms, he discovered a heart murmur and suggested further testing. "In the U.S., things like this are typically diagnosed at a young age," Dan recalls. "I wasn't used to diagnosing this in someone like her."
It was a good thing he did, though. After further testing and input from a team member with cardiology experience, they discovered that Bissan had a condition that caused her aorta to become very narrow. If left untreated—especially if Bissan were to have children—this condition could be fatal.
Even once they returned to the U.S., Dan and his team members stayed involved in reviewing Bissan's test results and answering questions. They gave valuable insight and advice and helped her family realize what a serious condition this was.
Bissan's father, Issam, was amazed by the team's care and concern for his daughter. "There is something different about these people," he told us. "They care about us…about our mental and physical health. We are important to them."
This genuine care enabled Issam and Bissan to truly trust Dan and the rest of the team. So much so that Bissan recently had the first of two procedures to expand the artery and set her up to not only have a healthy future but have children safely. She will have the second procedure soon, and Issam has asked Seeds of Hope for prayers for his daughter—something almost unheard of when it comes to the Muslim community.
"We're missing them this year," Issam said of the medical team. While we've been unable to host our clinic for the second year in a row due to COVID-19 travel restrictions, we are looking forward to when Dan and his team members can return. Even still, the impact of their work continues every day through the men, women, and children they've helped.