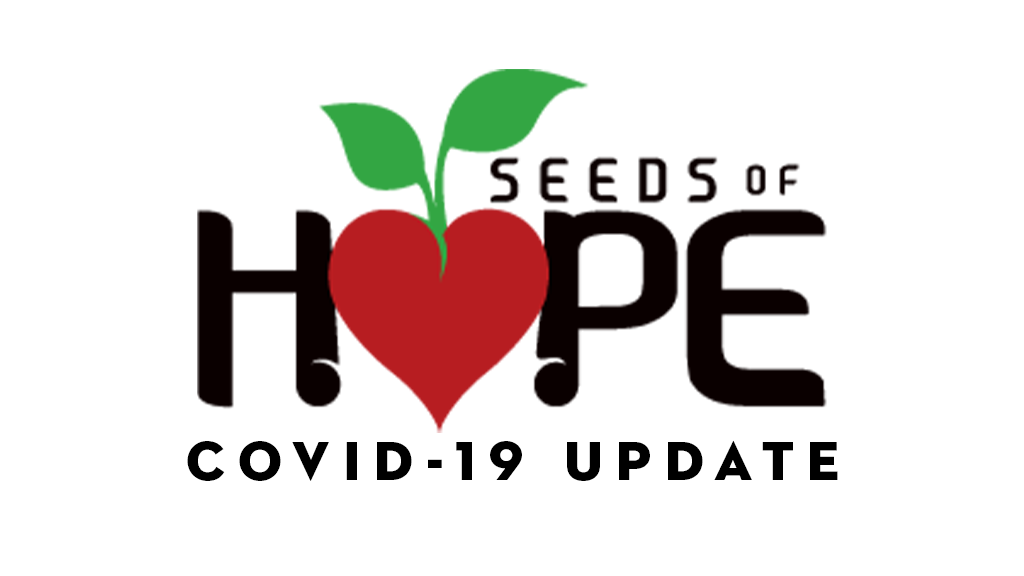 It's difficult to believe, but we're looking back at almost one year of navigating the challenges of COVID-19. It's been one year since we learned the term "social distancing," and so much about our day-to-day lives changed. One year since we have hosted an international project team or tour group. One year since the future became uncertain in so many ways.
It's easy to look back and think about all we lost over the last year. We miss welcoming visitors and greeting friends who feel more like family after all their trips to Jericho. But after a year of incredible loss, we also want to acknowledge what we've gained.
One year ago, we reached out to you, unsure of what the future would hold, to ask for your support. You responded like never before. One year ago, we knew staying in touch would be more critical than ever, so we started regularly emailing with stories of what your investment is doing in Jericho. You responded. You gave. You reached back out.
Despite all the ways this year has kept us apart, we've found new ways to come together. The number of people we're connecting with has grown by over 30% this year. "Current, up-to-date connections are important, and I believe that now more than ever," says Khader Ghamin, Seeds of Hope CEO. "I think connecting regularly with people that love and support Seeds of Hope is one of the best things we've done. It's so encouraging to our staff to hear the responses and know that people are supporting them as they work."
The emails that I receive from Seeds of Hope are such a blessing. They highlight areas that I can pray for to lift up this amazing ministry.
–Joy Doyle, Seeds of Hope Board Member
Prayer is such a meaningful way that many people support Seeds of Hope. "Praying intentionally during this pandemic has increased my faith as it was tested," says Anita Erickson, a Seeds of Hope supporter. "I saw how God answered prayers for others… often in ways I did not expect. While I may not hear or see the outcome of some of my prayers for Seeds of Hope, at the moment, I experience bonding and unity [through praying]."
As we look to the future, we're excited for the day when we can connect in person again. We can't wait to start welcoming groups back to Jericho and working alongside you. But until then, we're so grateful for the ways that you've stayed in touch this year. Your investment and encouragement are truly making a difference in the Middle East and beyond.