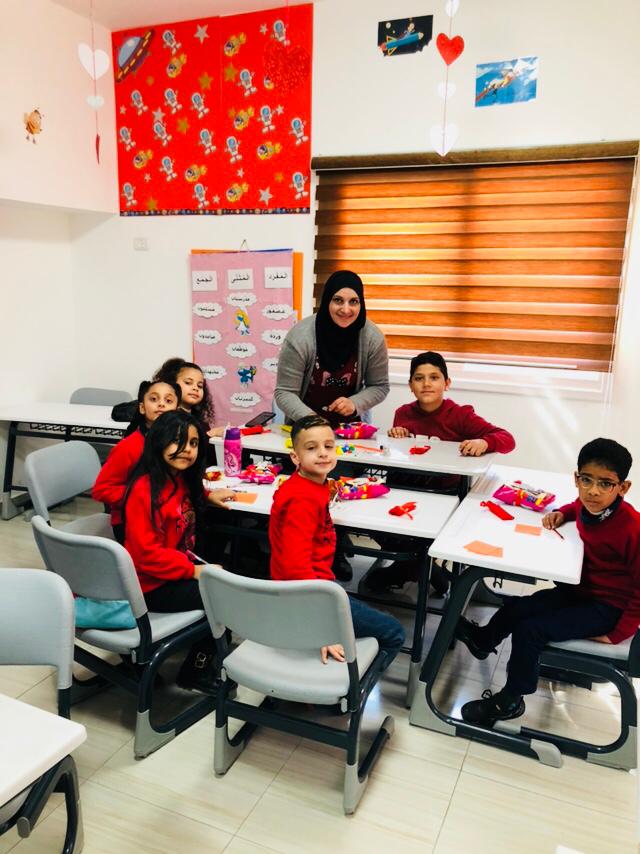 This past week at Seeds of Hope has been filled with holiday activities! From handmade Valentines to candy and treats, our kids have had so much fun celebrating. But Valentine's Day has also been a great way to reinforce one of our most important core values: love.
Core values are what set the Seeds of Hope school and Cultural Center apart from other programs in the area. For us, teaching children the importance of treating others well, making good choices, and working hard is just as important as math, science, and English.
"This is what makes Seeds of Hope unique," says Sarah Majeske, the long-term volunteer that teaches our core values curriculum. "We focus on our students' behavioral and social-emotional growth, as well as their academic growth."
Regina Shaheen, who leads our after-school program, adds, "Love is the most important core value we teach. If there is one thing I would want to tell my students over and over, it's that they are loved and valued the way they are. And once students know they are loved, loving each other is the second step."
In the school and Cultural Center, we use stories from history and examples from culture to help students understand what it means to be loving, but the best way to teach love is to put it into practice. We get children involved in serving others through activities like assembling food boxes and distributing them in the community. By getting outside of their neighborhoods and seeing families in need, it opens up their world and helps them look for additional ways to show love to others. "After the trips, we usually hear from parents about how deeply their children have been touched and how much they want to help now," says Regina.

Many parents want their children to go to Seeds of Hope because they know what a great education their children will receive. However, they underestimate the difference that our core values curriculum will have on their families.
"One of my favorite things is hearing stories from the students about how they are using the core values outside of the classroom," says Sarah. "Students will come up to me at school and tell me how they showed determination with a difficult homework assignment, or how they showed respect by listening to their parents. I love seeing the pride and the joy on their faces as they share about good choices they are making outside of school. They are so excited to be using these values every day!"
We know that investing in the hearts and minds of children is making a difference in Jericho today—whether it's around the dinner table or out in the community. But imagine the difference that could be made in the world as our students grow up and apply values like patience, respect, and especially love in the choices they make every day. We truly believe it could change the Middle East and possibly the world, one child at a time.