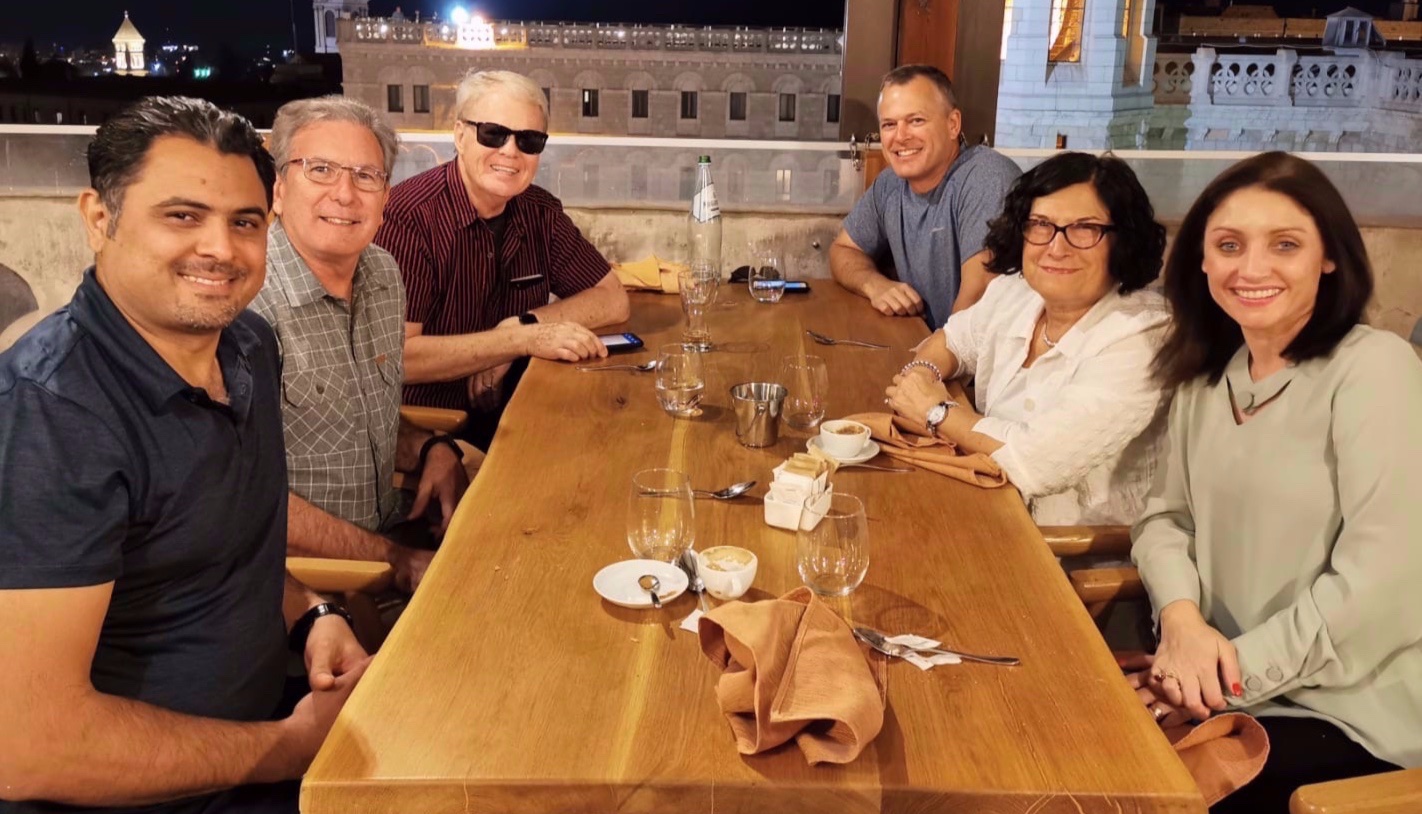 As we head into a new year, many of us are reviewing our resolutions, setting new goals for the year ahead, and hoping next year will be better than the last—Seeds of Hope is no exception. In fact, last week our board of directors met to work on our 2021 strategic plan to help Seeds of Hope accomplish our goals, budget and spend wisely, and continue to grow our reach and influence.
Even when 2020 didn't go how we expected, our strategic plan guided us and enabled us to finish the year strong. In fact, last year was the first year we've ended with no financial deficit. Not only that, but we were the only school in Jericho to be able to pay their teachers for the entire year despite our school being shut down for several months. None of this would have been possible without the leadership and support of our board.
"I am so proud of our team. They have all done such a wonderful job this year… I am so thankful that we are all in partnership together to change the future for generations of families in Jericho."
–Greg German, Seeds of Hope Board Chair
You may not know it, but Seeds of Hope has a very active board of directors who are committed to helping guide the direction of our ministry. They work to encourage and equip our staff as well as advise on budgeting, future plans, and current goals. This year, the team in Jericho worked together with the board to develop a strategic plan to ensure 2021 is our best year ever.
"This year, involving everyone made all the difference," says Fran LaMattina, who has been on the board for two years. "It's a true partnership between the team in Jericho and the board in the United States." We hope that involving not only the leadership and the board, but also the team that will carry it all out, is going to enable us to achieve even more this year.
Heading into a new year, our goals include, launching the fourth grade in the fall, expanding our child sponsorships to support the new class, and deepening our relationships with our church partners—among others.
As supporters of Seeds of Hope, you deserve transparency and responsibility when it comes to how we manage your donations and where we're hoping to go in the future. We want to be good stewards of all the resources that have been entrusted to us, and we're grateful for our board for helping ensure that happens. We know the better we plan and prepare, the bigger impact we're going to have on the hearts and lives of those that we serve. We're looking forward to all that 2021 is going to bring as we change the Middle East one child and family at a time.