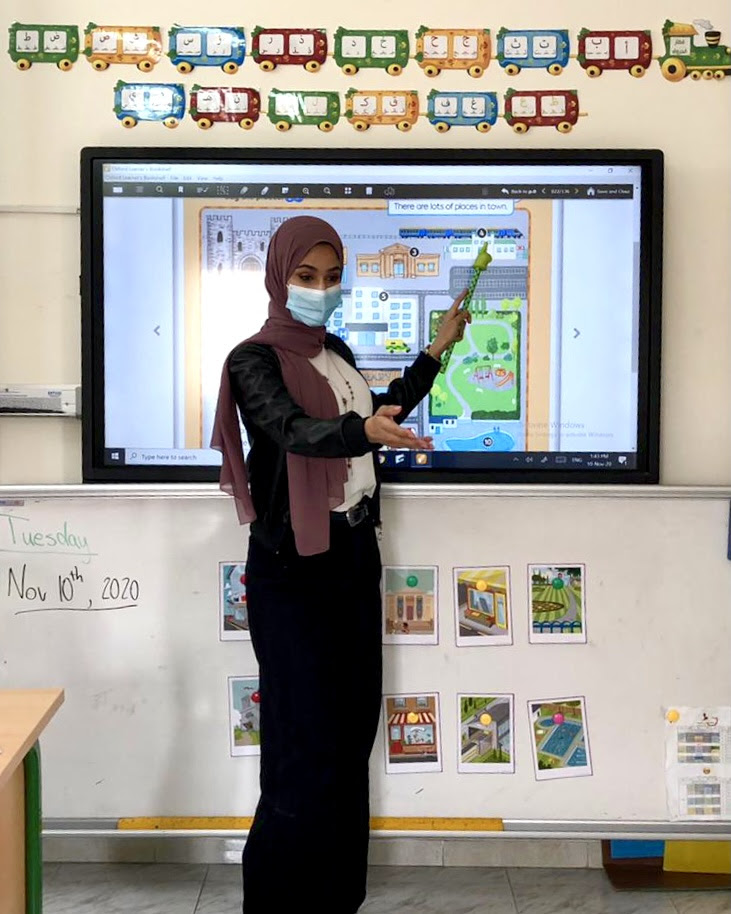 At Seeds of Hope, we're focused on more than just improving the lives of children and families right now—we want to unlock their future. We've seen how early intervention in a few key areas can change everything for a child. One of those areas is learning English.
Being fluent in English opens so many doors in Jericho from academic success to job prospects to better information about your health and access to the Internet. "Knowing English makes a huge difference for our students," says Regina Gasser, who works in the Cultural Center where English language skills are a focus for the after-school program. "It gives them prospects for their future and enables them to set their goals higher."
While we know the value of being fluent in English, learning the language isn't the only barrier that adults and children face. Speaking English has become a status symbol in Jericho culture. It garners respect and influence with your peers, but it is also heavily scrutinized. In fact, many new learners will avoid speaking English out of fear of criticism. That's what makes the Seeds of Hope approach even more important.
Seeds of Hope is known for its nurturing, supportive educational environment. And when it comes to teaching English, not only are the teachers and curriculum better than local schools, we focus on building confidence. "Growing up I noticed how poorly English language was taught in the schools. It inspired me to be an English teacher so I can be part of changing things," says Seeds of Hope second grade teacher, Ghayda' Njoum. "We focus on improving the students' speaking and conversation skills as well as boosting their confidence in public speaking."
This educational difference is one of the big reasons that parents want their children at Seeds of Hope and all our classes have a waiting list. Even in our daycare with our youngest children we're developing their English language skills.
"We focus especially on their conversation skills. We want to instill confidence in our children, so they won't be shy to speak up, voice their opinions, and share their thoughts in English."

-Regina Gasser, Cultural Center Teacher
This empowerment is not just available for children. Seeds of Hope offers English classes for individuals and groups of any age. It draws people from the community through our doors and helps us build relationships with them. And we know that even a small investment in improving a person's English language skills could have huge impacts on their job prospects, economic stability, and quality of life.