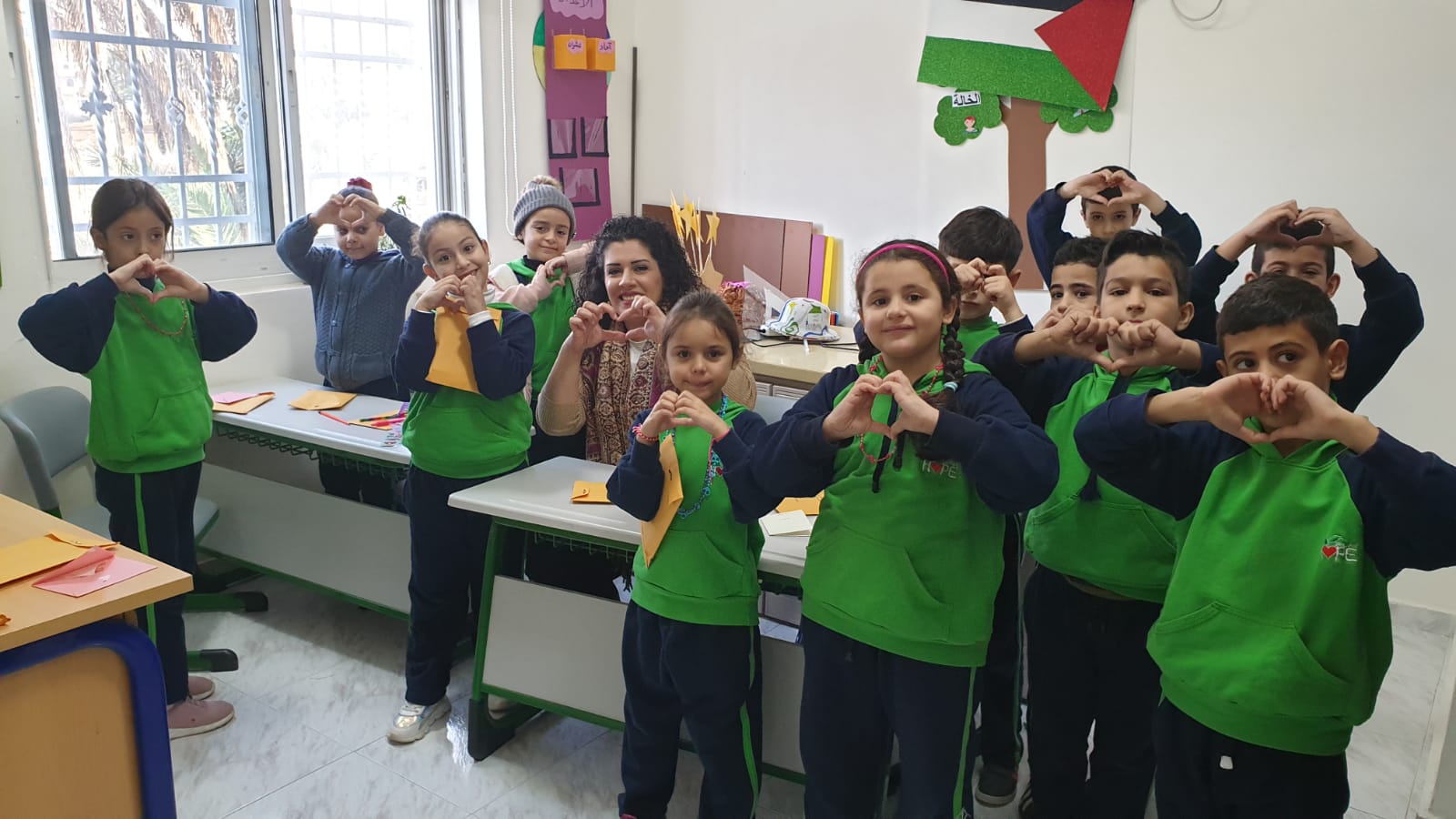 For many people who visit Seeds of Hope in person, sponsoring a child is one way to keep the connection to Jericho alive when they're back home. Not only that, but child sponsorship makes it possible for so many children to attend school at Seeds of Hope that could normally never afford it.
When Tina Hughes was preparing to visit to Seeds of Hope, she had been trying to choose which child to sponsor. She decided she would wait until she had visited and met the children to see who God put on her heart. Tina spent a week serving in a classroom, assisting our teachers, and connecting with the students. "To see the hearts of these children, their desire to learn, and the amount of love poured into them by Seeds of Hope—my spirit was filled like I had never experienced before," she remembers. "As my time grew shorter and I had to make a decision on which child to sponsor, I became increasingly anxious. I had fallen in love with them ALL."
Ultimately, Tina made the incredible decision to sponsor all 13 children in our second grade class! "I had no idea I would do that when I stepped onto the plane," Tina told us. "My goal was to choose one child to sponsor to help them learn the heart of God through Seeds of Hope… Never underestimate the power of what God can do!"
"I saw first-hand how essential the need for sponsorship is in each of these children's lives…. not only for the financial partnership, but more importantly, for the future of these children and their families."

–Tina Hughes, Child Sponsor
Sponsoring an entire class like Tina is certainly going above and beyond, and we know that not everyone can or should sponsor at that level, but even sponsoring a small portion of a child's tuition each month makes an incredible difference. It helps us keep costs low for the families, pay teachers well, and welcome as many students as possible.
Now that our students are back in school, our sponsorship communications are back up and running. In fact, we're even opening up new digital methods of communication to help speed up the process and mitigate the travel limitations of COVID-19. The students love getting letters and messages from their sponsors and they even get to practice their English when teachers help them write messages back.
Not only does child sponsorship contribute to the long-term sustainability of Seeds of Hope, but it's a window into a wider world for a child. A world where they are loved, affirmed, and appreciated just for being them.