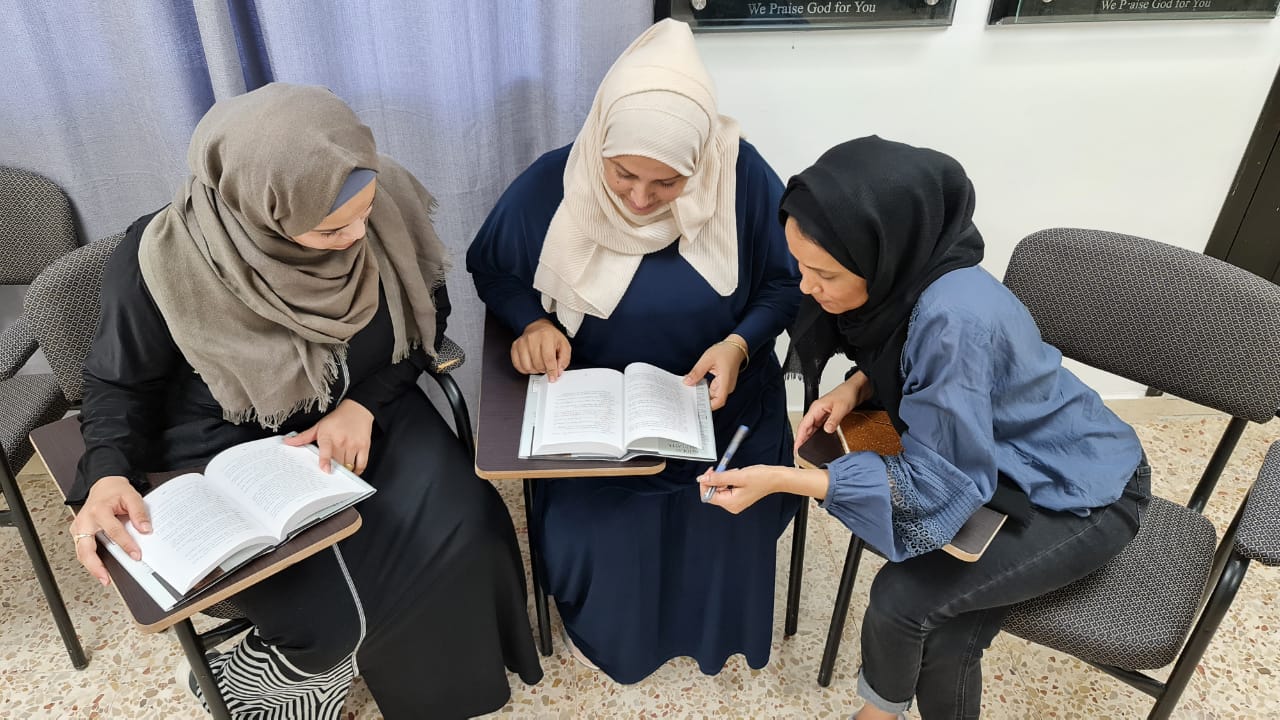 At Seeds of Hope, we are invested in long-term change. We want to see the Middle East transformed through the spread of peace and hope. And while most of our programs focus on children, we know the impact that the entire family has on our culture. That's why we've recently launched a new initiative designed to connect with some of the most overlooked members of our society—women.
The culture of the Middle East puts a lot of pressure on women to carry the burden of raising children and managing the home alone while leaving them largely invisible in the larger society. There's not a space where women hear that they are valuable and unique individuals or where they can invest in their own mental, physical, emotional, or spiritual development.
Over the last few years, project teams have visited and hosted spa days for some of the women in our community—pampering them with manicures, pedicures, and massages. The response was overwhelming. We saw the impact that something as small as a manicure could have on women who are not accustom to investing in themselves and we knew immediately that we wanted to do more.
As great as the spa teams are, they only happen a few times a year. And with current travel limitations, we knew it would be a little while before we could host another one. So Seeds of Hope is creating an ongoing space through our Cultural Center where women can foster connections with each other, to talk about life, share their struggles, and be themselves.
We started small with Zumba classes led by Cecilia Heredias, long-term Seeds of Hope volunteer. What started with just a few women has grown to almost twenty participants each week and we're now adding a yoga class.
"Women in societies like this are often marginalized. Their needs and health aren't a priority. We want to change that."

-Cecilia Heredias, Seeds of Hope Volunteer
Creating a space specifically for women to invest in themselves and connect with each other is tapping into a need that many women didn't even know they had. "I love to come to Zumba… I get energy from it, it makes me feel good. That's why I come back so many times," says Samah, a local woman who attends the Seeds of Hope exercise classes, "It's so beautiful to be here and to be with the other women. We look forward to it every week."
The next step is launching a nine-week small group curriculum we're calling Shine WOMEN—designed to equip women with the knowledge and skills to discover who they are and the person they want to become. We want to empower women to make positive choices for both themselves and their family and help them explore new interests through workshops and classes led by volunteers and local female professionals. Thanks to support from partners like you, and a generous grant from our friends at Grace Church of Overland Park, we're excited to expand this program to reach even more women in our community.
We know that while the local culture often ignores the impact of women, they can be agents of change and growth within their families and the larger society. Healthier women means healthier families and a healthier culture. But beyond that, every woman—every person—should know that they are valuable, that they are special, and that they are worth investing in.