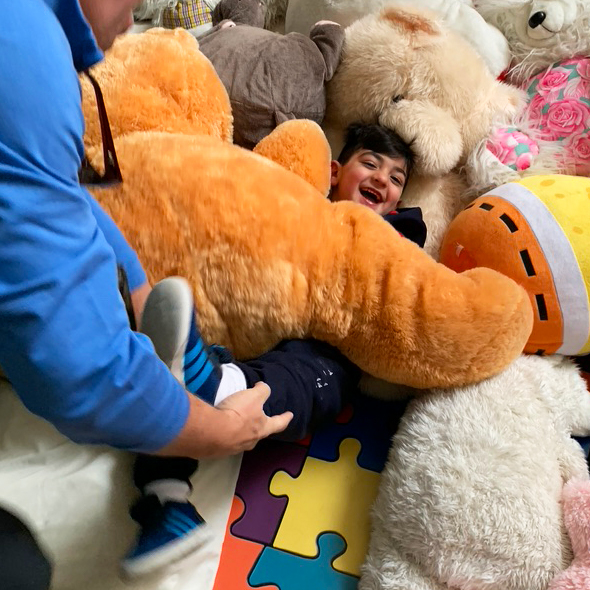 At Seeds of Hope, we're working to create lasting change in the Middle East by investing in the next generation. We know that if we can instill values like peace, love, and hope in children from a young age, they will grow up to impact the world for the better. But our commitment to this mission isn't limited only to our school, cultural center, and local projects. We believe in investing in the next generation anywhere we can. That's why we partner with other local organizations like the Creche Holy Family Children's Home.
If you've visited Seeds of Hope on a trip, you may have stopped at the Creche Children's Home to learn about the incredible impact they're making. They serve in nearby Bethlehem as an orphanage and shelter for unwed mothers, abandoned children, and children in crisis. At a time when pregnancy outside of marriage was punishable by death in the Arab world, Creche emerged as a safe haven for women and children and they have served the city faithfully for over 100 years.
At Seeds of Hope, we believe that every child should have the opportunity to thrive and feel loved. So we want to lend our voice to smaller charities like this to help them serve our communities. Not only do we visit with our project teams, but we also support them financially whenever we're able. "Not everyone sees us like Seeds of Hope." says Sister Lody, who has worked at Creche Children's Home for over 14 years. "They encourage us and give us hope that we can continue."
"What especially encourages me is when visitors come— especially the groups with Seeds of Hope—and I see in their eyes the joy the children give them and also the joy they give the children. I see that God's work is being done here."
–Sister Lody, Creche Children's Home
When you support Seeds of Hope, you're not only making our programs and projects possible, but your impact is multiplied through so many organizations like the Creche Children's Home. Your investment in the next generation is greater than you may realize and we're so grateful!