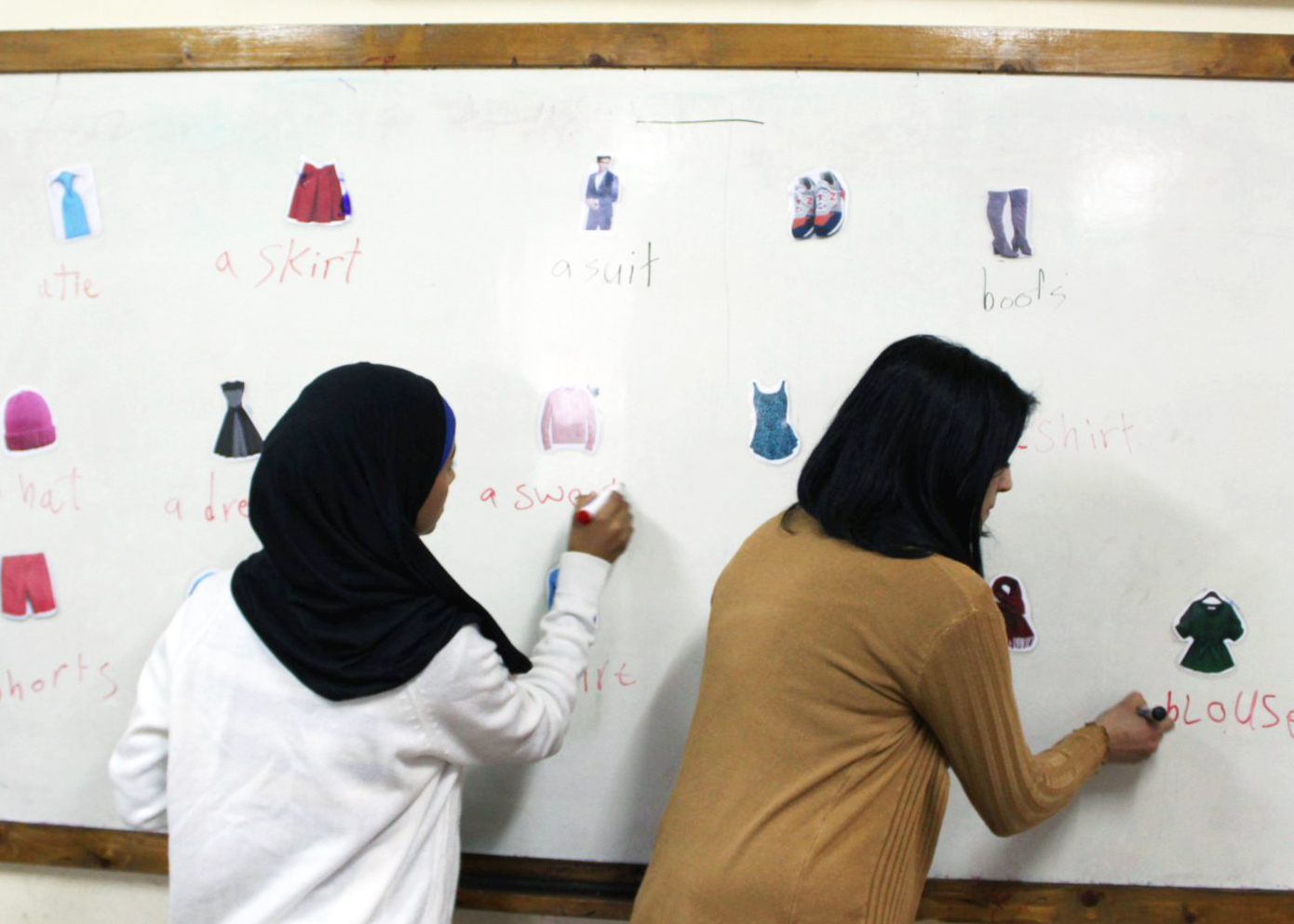 This weekend, as across the United States we prepare to celebrate Memorial Day, on the other side of the globe, much of Jericho is celebrating a different holiday—albeit in a very different manor than they're used to. This Saturday is the Muslim holiday of Eid al-Fitr, which marks the end of the month-long observance of Ramadan.
Over the last month, the majority of our neighbors have observed Ramadan by fasting during each day. At Seeds of Hope, our volunteers have been able to visit with neighbors and break fast with them in the evenings. This is one of the many ways that we try to build bridges to the Muslim community around us.
Finding ways to build connections with and minister to the Muslim community is critical to the success of Seeds of Hope in Jericho. The overwhelming majority of the area is Muslim, including so many of the children and teachers in our school, the families we serve at the cultural center, and the adults and children we interact with on a daily basis. And while we enjoy all the ways we can help them through our education programs and humanitarian aide, the bigger win is the way these efforts help us gain trust, develop relationships, and steward influence with our Muslim friends and neighbors.
Amani Hudeib was a Seeds of Hope preschool teacher for six years. And while, as a Muslim, there are differences in what we all believe, she would say that her time working at Seeds of Hope has made her better in so many ways. She recently wrote:
"My character literally turned up-side-down just being around this amazing team. I was impulsive, and they taught me how to slow down. I got angry and they taught me how to calm my spirit. I learned how to accept constructive criticism and better myself… Thank you for everything you have given me."
This is the heart of the impact that we are hoping to have on the Muslim community around us. That every medical clinic and English language class, every summer camp and basketball team would plant a seed of our love and acceptance in the hearts of our neighbors. A seed of peace that would spread across generations. A seed of hope that would change our world.