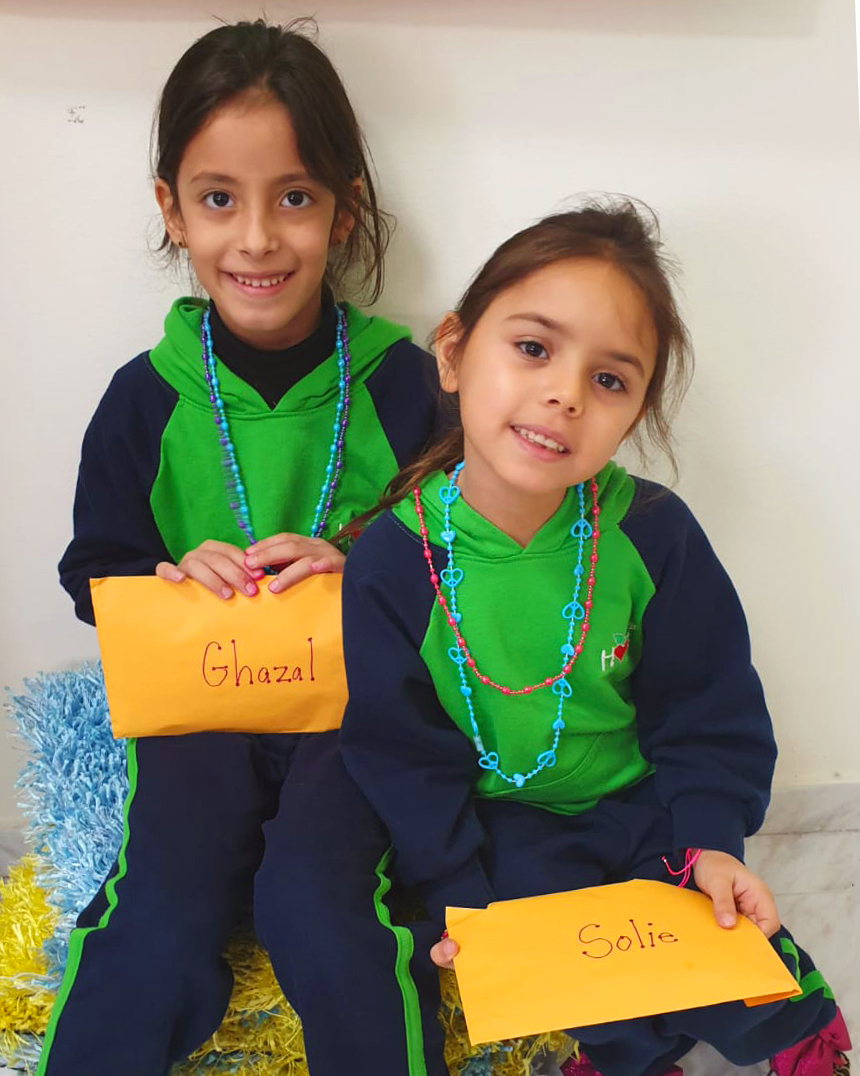 Every so often at the Seeds of Hope school, a portion of our kids have what they call a "happy day." The day when letters from their sponsors arrive. Envelopes filled with stickers, presents, and handwritten notes bring joy to every child who receives them.
But more than just a fun package for a child, these letters come with a message: You matter. You're loved. Someone is thinking of you.
Messages like these are impactful for any child, but for children in Jericho, it can go deeper. As children in our community grow up, they often become aware of the various stigmas and assumption that the western world puts onto the Middle East, and specifically people of the Muslim faith. However, our children with sponsors have the opportunity to be told a different story. One of unity across borders and love that isn't impacted by labels.
They develop relationships with individuals and families who are nothing like them and their family, but love them all the same. They get encouragement and affirmation from an outside voice who is cheering them on as they grow. And they get a small peak into a larger world through the lens of hope, love, and acceptance.
The generosity of our child sponsors makes a significant emotional impact on our children, but it also has a very practical impact as well. We want to make it possible for as many children as we can, from all different economic backgrounds, to experience the difference of the Seeds of Hope school. So our goal has always been to keep tuition as low as possible for parents. While all our families pay a small portion of their child's tuition, it's our sponsors who cover the remaining educational costs. Their donations buy supplies and uniforms, pay our teachers, and create innovative learning experiences for each child.
If you are one of our incredible child sponsors, thank you so much. Currently about 50% of the children at Seeds of Hope have sponsors—including some very generous individuals and organizations that sponsor entire classes each year.
Our hope is that one day that number would reach 100%. This would not only give our school the resources it needs to thrive, it also means that all our children are experiencing a bigger, more hopeful world.
We'll let you hear it from our second graders, THANK YOU for investing in the next generation and helping shape the future of the Middle East, one child at a time.