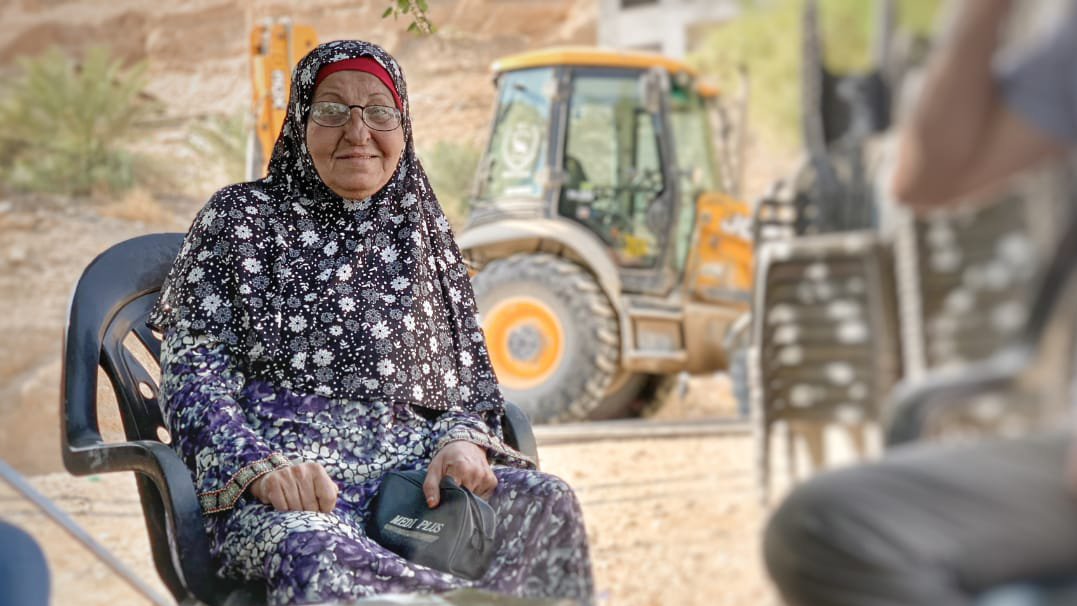 Adam and Ameena's* lives intersected in a way that no one expected, but that they will both always be grateful for. This is their story…
Adam was scheduled to visit Jericho with one of our partner organizations and volunteer at a Seeds of Hope summer camp. When plans changed, his group decided to work on one of our construction projects to help improve the homes of people living on the margins in Jericho.
He almost decided not to come. "I thought, 'What am I going to do on a construction team?'" he recalls. In the end, he came anyway. His team got to work replacing the roof of Ameena's home.
Ameena is a widow, diabetic, and cancer survivor. Her vision is poor and after her husband's death, she lost their home and moved into a small mud structure outside of Jericho. In the summer, snakes would find their way inside, and in the winter, the rains would stream in through the roof.
"She told us from the beginning that she cried every night. That every night she was scared," says Seeds of Hope Chief of Staff, Fuad Jaddou. "There was no one around her. No one to talk to. She was alone in this life. She said she hadn't spoken to her husband's family in years."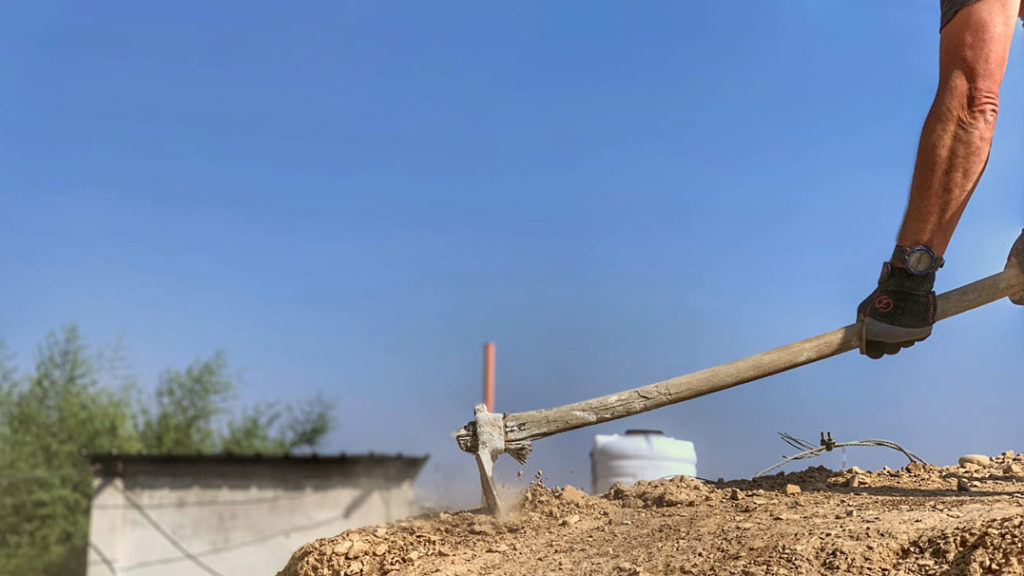 One afternoon, as work continued on her house, Ameena was walking around the property and seemed to trip, falling into Adam's arms. "She was unresponsive," Adam remembers. "We sat her in a chair and through the translator realized she had forgotten to take her insulin." With the team about to leave for the day, they made sure she was okay and then took Ameena to the neighbors' home and asked them to care for her until she felt stronger. They agreed.
The next day the team returned and were immediately greeted by an excited Ameena.
"She began thanking us, saying this was the best thing, the greatest gift," Fuad recalls. "Then she said, 'I told you my brothers-in-law didn't talk to me, that I was alone. What you didn't know was that they are my neighbors … When I fainted, you took me there, and they cared for me. Now I have my family again. I have security. More than a house, I have no more reason to cry.'"
Adam and the team had no idea the incredible changes they set into motion that day. "I believe we were there to reconcile her with her family," Adam says. "I was there for a purpose… it was like the old struggles went away and when she woke up her life had totally changed… That's what it's all about."
We believe every construction project is more than just repairing a house. We're giving people a sense of security, showing them that they matter to someone, and helping them make their home into a place of comfort and peace. But sometimes, much like the story of Ameena and Adam, we're changing lives in ways we could never have imagined.
*Name has been changed out of respect for Ameena and her family.