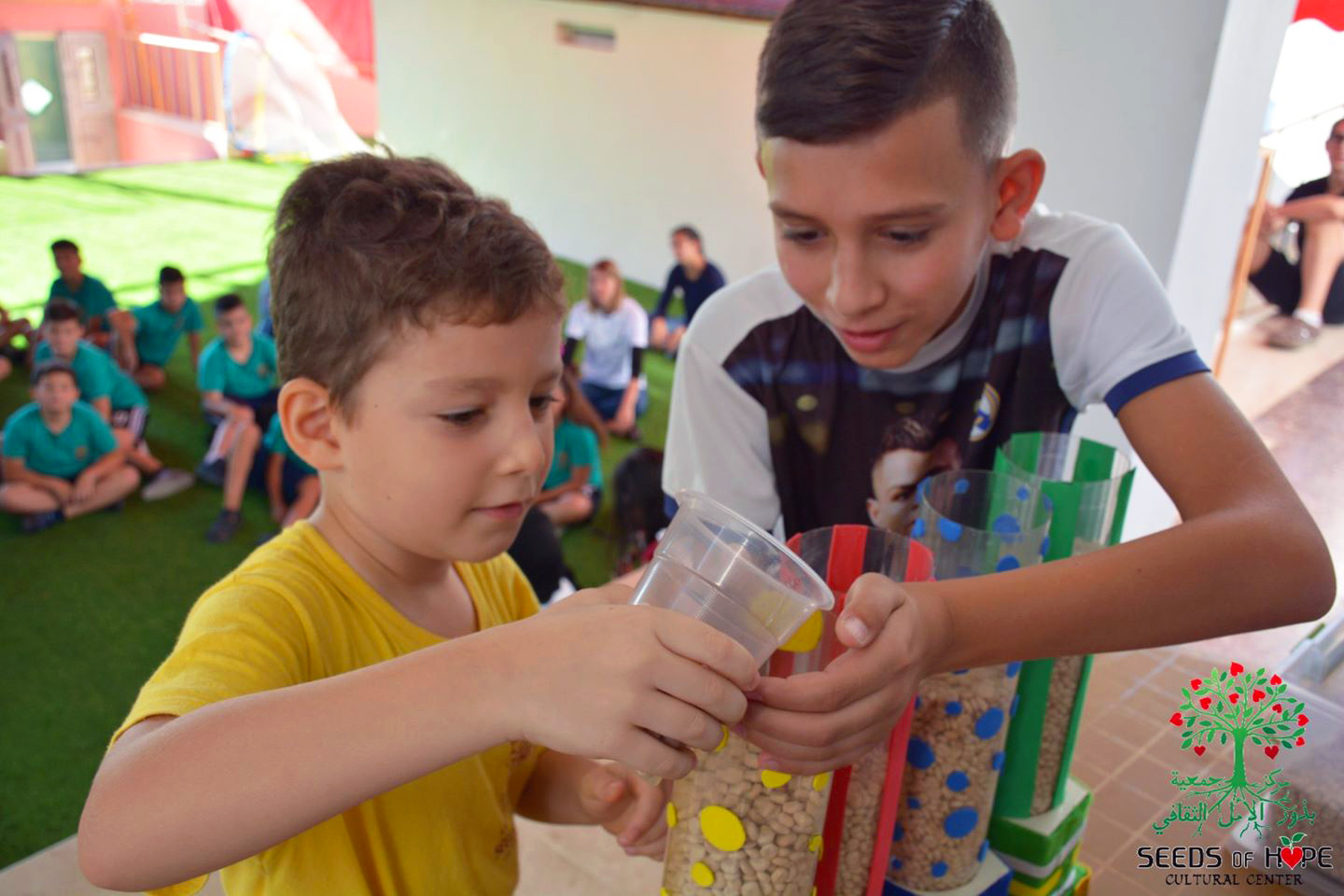 What would the world look like if every child grew up learning to take responsibility and serve others? What difference could it make in the Middle East if children took to heart what it means to respect one another, show kindness, and practice cooperation?
When we talk about wanting to create lasting, generational change in the Middle East, these questions are on the forefront of our minds. In fact, this is why our core values curriculum is so important. Core values are a cornerstone of the Seeds of Hope school and Cultural Center. And our focus on not just academic scholarship, but also character building, is what sets us apart from other institutions in Jericho.
Each semester, we work on developing specific values with our children. Right now, even in the midst of online learning, we're focused on wisdom, respect, and kindness. Other core values include obedience, service, responsibility, cooperation, gratitude, forgiveness, self-control, individuality, determination, and hope.
"Our entire learning environment is shaped around these core values," says Sarah Majeske, a long-term Seeds of Hope volunteer who teaches first and second grade. "With wisdom, for example, we explore what it looks like to make a good choice at school, at home, with family and friends. We want them to understand their responsibility for the choices they make, and how their choices can affect other people."
"By making a wise choice, they have the power to help others, become the best person they can be, and make the world a better place."
–Sarah Majeske, Seeds of Hope Volunteer Teacher
In the Cultural Center, we take a more relational approach. Regina Shaheen, who leads the center with her husband Simon, explains, "When the kids share about their lives with us, we are able to coach them and lead them toward these values. When there is conflict happening at home, school, or even at the Center, we are quick to help them solve the problem and apply these values." This is just another way that the positive role models and support system that the Cultural Center provides are making children and families stronger in our community. 
At Seeds of Hope, your generosity is paving the way to shape the future leaders of our world. And what could be more important for those leaders than values like kindness, determination, and hope?