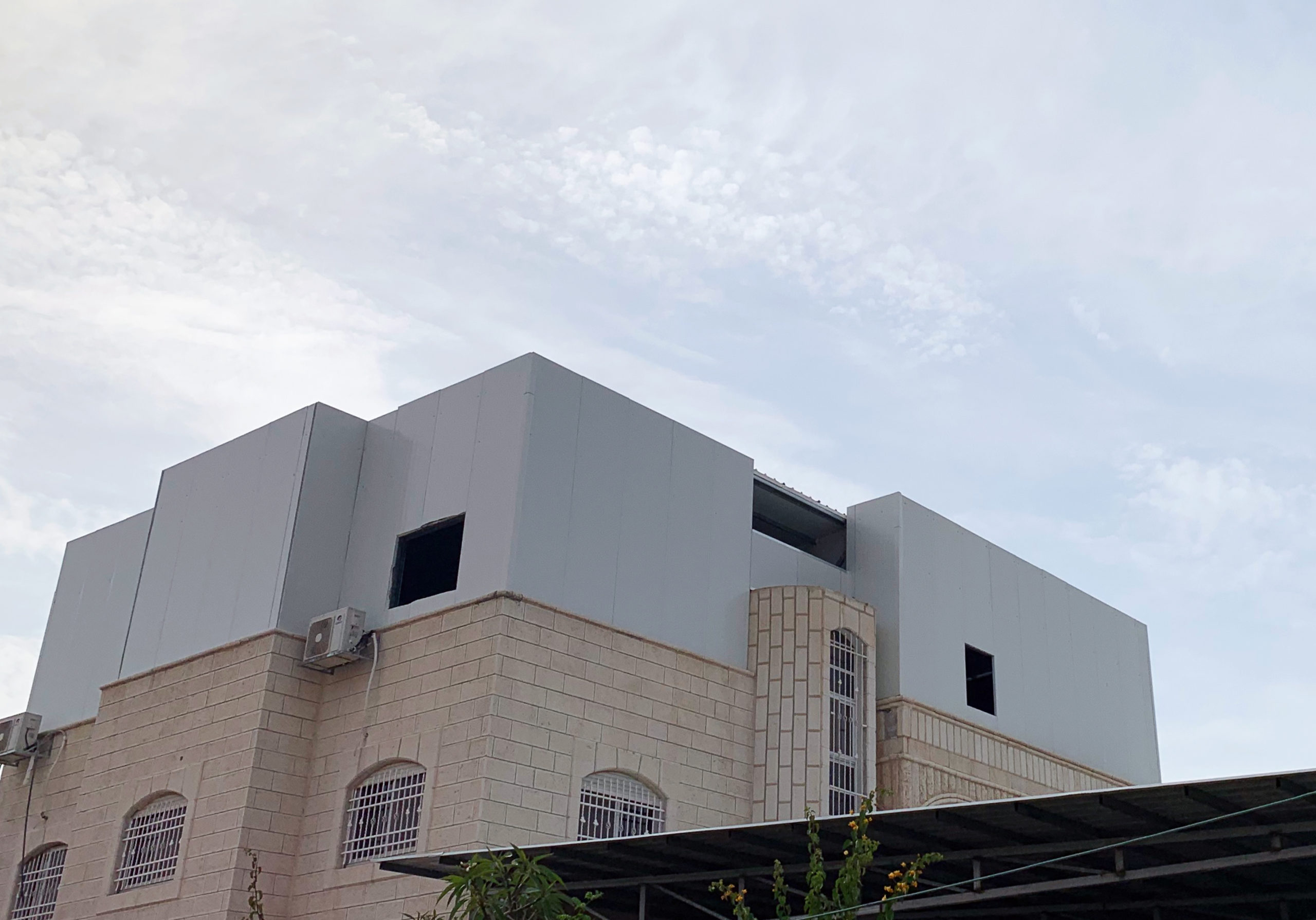 In a time that seems dominated by bad news and grim projections, a little good news can go a long way. Throughout the lockdown in Jericho, progress continues to be made on the Seeds of Hope school expansion. And it's just the good news we need right now!
We may not see children on the playground or hear teachers giving daily lessons, but we are seeing a promise being fulfilled brick by brick for the future of our students. Though other construction projects across Jericho were halted during the shutdown, the addition of third grade classrooms to our elementary school has been allowed to continue with no intervention from the government. This is yet another example of the trust local officials have placed in Seeds of Hope and our leadership.
"For now, the addition of the third grade gives us one more year to walk with families and their children," said Seeds of Hope CEO Khader Ghanim. "Every year matters as we have opportunities to develop deep and lasting relationships and build the character of the next generation through our core values program."
Shireen Njoun is one mother who is excited about the expansion and appreciates the influence of the school. "I know my child will continue to receive the most professional and positive teaching anywhere," she said. "It's a model school with the most advanced and innovative techniques. They are using tools that keep up with the rising needs in technology better than anyone, which prepares the kids for their future.
Shireen has four children. And while her oldest three attended Seeds of Hope school for kindergarten, they had to transfer to other institutions afterward because we had not yet expanded to include first and second grade. Her youngest child will be a part of our inaugural third grade class and is hoping to stay at Seeds of Hope school for as long as possible.
"My daughter has such a healthy and joyful environment, both with her teachers and her classmates. It's like a family," Shireen explains. "I hope they continue expanding every year."
And that's just what we hope to do. Because of your support, we've been able to continue to expand the school. But the addition of third grade is just the next step getting us closer to our ultimate goal— a complete educational system serving local children from daycare through high school graduation.
It's a big dream, one that will require additional property and ongoing construction. But we believe it's worth it to continue to shape the next generation of leaders in the Middle East. We're so grateful for your partnership that has allowed us to get this far and we can't wait to see what the future holds.