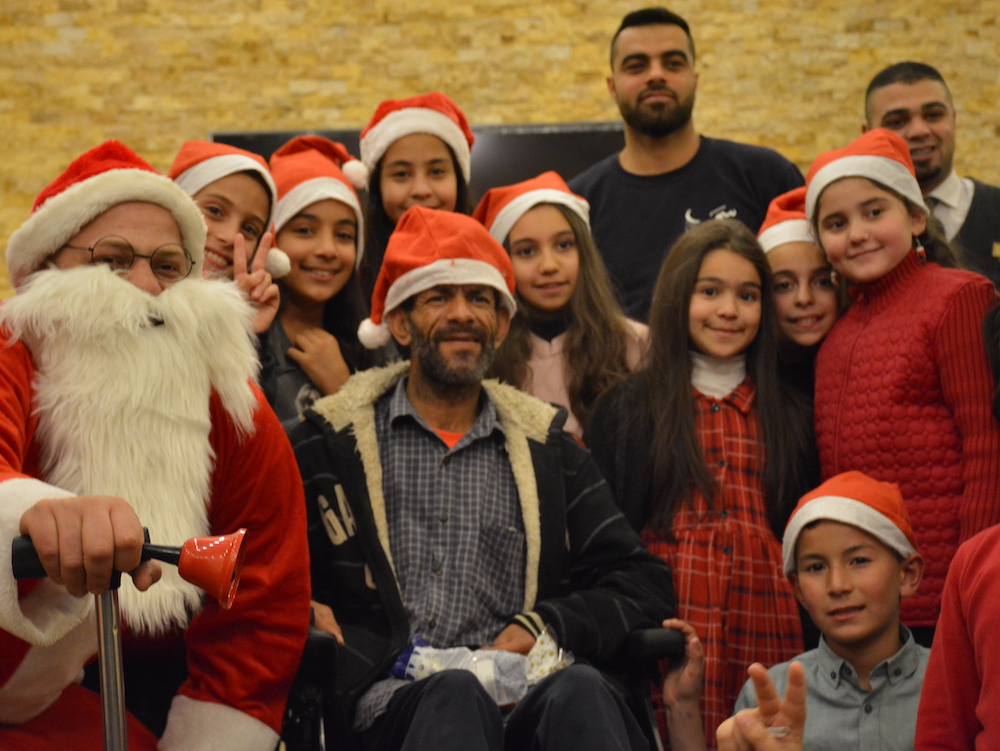 If you're one of the millions of people across the world affected by a lockdown or stay-at-home order during the COVID-19 pandemic, you might be starting to get a little stir crazy. There's no going out to restaurants or movies, work and school are looking very different, and even the simplest of errands is far more challenging right now.
The truth is, what we're experiencing in this short time is a small window into the world of someone with mobility limitations. In Arab culture, individuals with mobility issues are often seen as "dishonoring" to their families. They are hidden away from the community, closed off from assistance and support, and largely homebound.
That's why Seeds of Hope partners with GAiN (Global Aid Network) to host mobility clinics and help people get access to the equipment and care they need to live a more independent life.
People like Khalil. Every aspect of Khalil's life has been impacted by his lack of mobility. Getting the right equipment has been a constant struggle throughout his life. He was one of the few to actually receive a wheelchair from the government, but because of the low quality, within ten days he was without it once again.
Right before Christmas, we reached out to Khalil and asked to meet with him, presumably to be measured for a new wheelchair. What he got however, was a visit from the Santa Tour that delivered a new, fully automated wheelchair.
"We helped him into the room and he couldn't believe his eyes," said Fuad Jaddou, Seeds of Hope Chief of Staff and director of our wheelchair distribution projects. "He was sobbing—just so grateful. It was life-changing for him, for us, as a staff, and for the students who were there being a part of this moment, it meant so much."
Because of your ongoing support, we're able to offer a new life to so many people like Khalil. Last year alone, we delivered over 200 wheelchairs, walkers, and crutches to the most marginalized in our community. These devices are gifts not only of mobility, but of independence and hope for a better future.