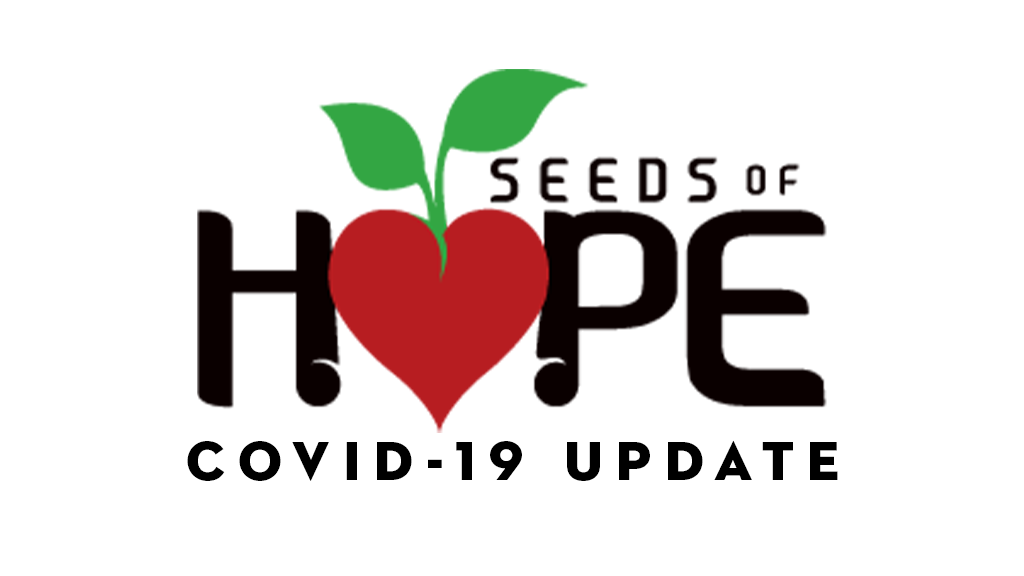 In recent weeks, we have all watched the news reports of COVID-19, or coronavirus, spreading around the globe. While the impact of the virus has been extensive, I wanted to update you on how it is affecting Seeds of Hope, specifically.
Sixteen confirmed cases have been reported in Palestine, with hundreds of others being tested for the virus and many more in quarantine. Friday morning, March 6, the Palestinian Authority announced a state of emergency across all of Palestine, including Jericho. For the next 30 days all public events, conferences, and meetings are cancelled; schools, churches and mosques, and all tourism-related sites are closed. In addition, groups and individuals not native to Palestine are prohibited to enter the country. 
It is with a heavy heart that we have taken action to notify all upcoming teams and tour groups of these emergency measures. Any scheduled visits to Jericho and Seeds of Hope facilities have been cancelled for 30 days or until restrictions have been lifted by the authorities.
In light of the current situation, I wanted to share two urgent needs:
PRAYER
Please be in prayer for the Seeds of Hope team and families and our community. We are asking God for a supernaturally swift resolution to this crisis for the health and safety of individuals here and around the world. We also know there is so much fear and anxiety surrounding coronavirus both here in Jericho and around the world. Please pray for our team and leadership as we try to offer hope and help in whatever way we can during this time.
SUPPORT
While this news is certainly an emotional blow, it is a financial one as well. As you know, our ability to impact the hearts and lives of people in our area is thanks to the generosity of people like you. Since we are unable to leave Palestine for the next 30 days, many scheduled fund-raising events for Seeds of Hope have been canceled. In addition, every team and group that visits Seeds of Hope in Jericho also carries a level of financial support that we are now without. These generous donations are what enable us to offer life-changing services and humanitarian aide—something our community is in dire need of right now.
In the wake of these cancelations, I would love to ask you to consider a one-time gift or special donation to help us bridge the gap until the emergency order has been lifted. We are continuing to do our work as best we can to impact the lives of those in our community, and even a small gift goes a long way.
Thank you again for your partnership in bringing long-term change to families in the Middle East. We are more committed than ever to spreading our message of peace, love, and hope to this generation and beyond.


Khader Ghanim
CEO, Seeds of Hope, Inc.