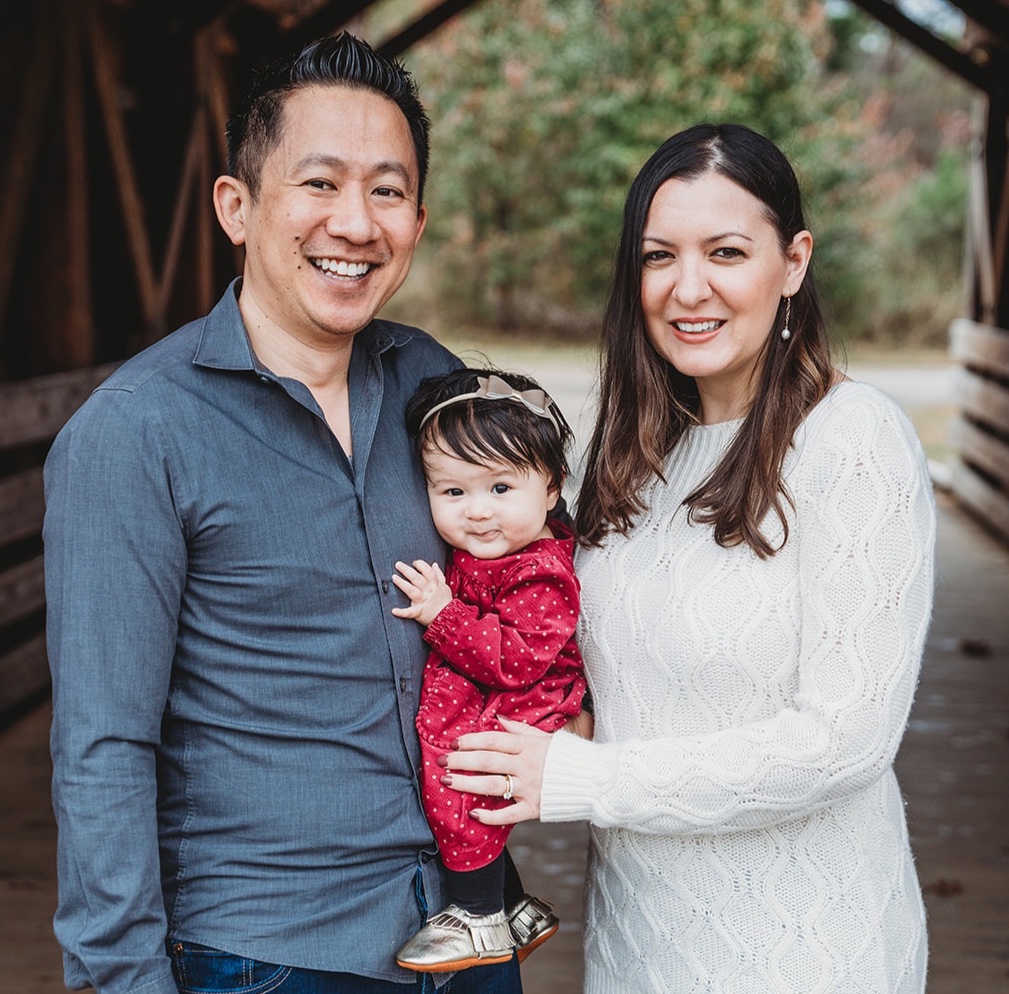 This year has been filled with unexpected twists and turns for everyone. At Seeds of Hope, we've faced new challenges and opportunities on what feels like a daily basis. That's especially true for Seeds of Hope Volunteer Directors, Mike and Ashton Hang.
In normal years, the couple would work locally in Jericho to ensure the success of Seeds of Hope volunteers, juggling a range of responsibilities from coordinating community events to individually mentoring each volunteer. While they still fulfill these responsibilities and much more, they are currently doing it all from thousands of miles away.
The couple had every intention of returning to Jericho after the birth of their daughter, but life circumstances, combined COVID-19 travel restrictions have kept them in the United States far longer than they planned. Despite the changes in plans and distance from the community they love, they've learned to adjust their approach to ministry, always trusting God's plan in the process.
"Our Plan A may not be God's Plan," Mike reflected. "Nor our Plan B, C, or D. But the Lord will sustain us."
While Mike and Ashton are busy hosting zoom meetings and virtual prayer circles to support their team, the volunteers in Jericho continue to serve our community in whatever way they are able. From teaching in the school to leading programs in the cultural center, volunteers serve with Seeds of Hope anywhere from a year to five or more years at a time. "We don't even feel like volunteers now," says Cecilia Heredias, who has served with Seeds of Hope for over three years. "This is our home. This is our life. It feels like our family."
Fellow volunteer Ranee Soeder echoes this same idea: "This is my home now… Every now and then you still feel like a foreigner when you say a word wrong [in Arabic], or you're in the grocery store and don't know how to ask for what you need, but you spend time with people and share meals together, and I feel like I'm a part of the community."
The work that our volunteers do is critical to the success of our programs and services, but it's the relationships they invest in that truly make an impact. "Most importantly," Mike says, "they come to display the love of Christ to the local community in Jericho."
Judging by the meaningful relationships fostered with the local community, it is clear that volunteers have succeeded so far in Mike's goal. Even in a time of quarantine, the volunteers continue to strengthen their bonds within their community, and the kindness they receive in return is staggering: "Neighbors and friends have comforted our volunteer team with food, friendship, and support, which has been the ultimate blessing during this time," says Mike.
"It was hard being in lockdown in a foreign country," recalls Sarah Majeske, a Seeds of Hope volunteer originally from the United States. "But we had each other. We could cook and eat together. We had church together." Even in the hardest parts of the past year, the community is what carried them through. "We have a huge community." Sarah continues. "For me, that's really valuable because I'm so far away from my own family. Having family in Jericho makes all the difference."
Seeds of Hope is always looking for dedicated volunteers with hearts for the Jericho community. Some of our current needs include teaching adult English classes, leading sponsorship presentations with tour groups, and facilitating short term teams. If you want to learn more about volunteering with Seeds of Hope, or find out if it might be the right opportunity for you, please take a moment to reach out through email.
We're so grateful for all that our incredible volunteer team brings to Seeds of Hope. Their love and care for the people in our community is part of what draws families to Seeds of Hope and helps make a difference—one relationship at a time.