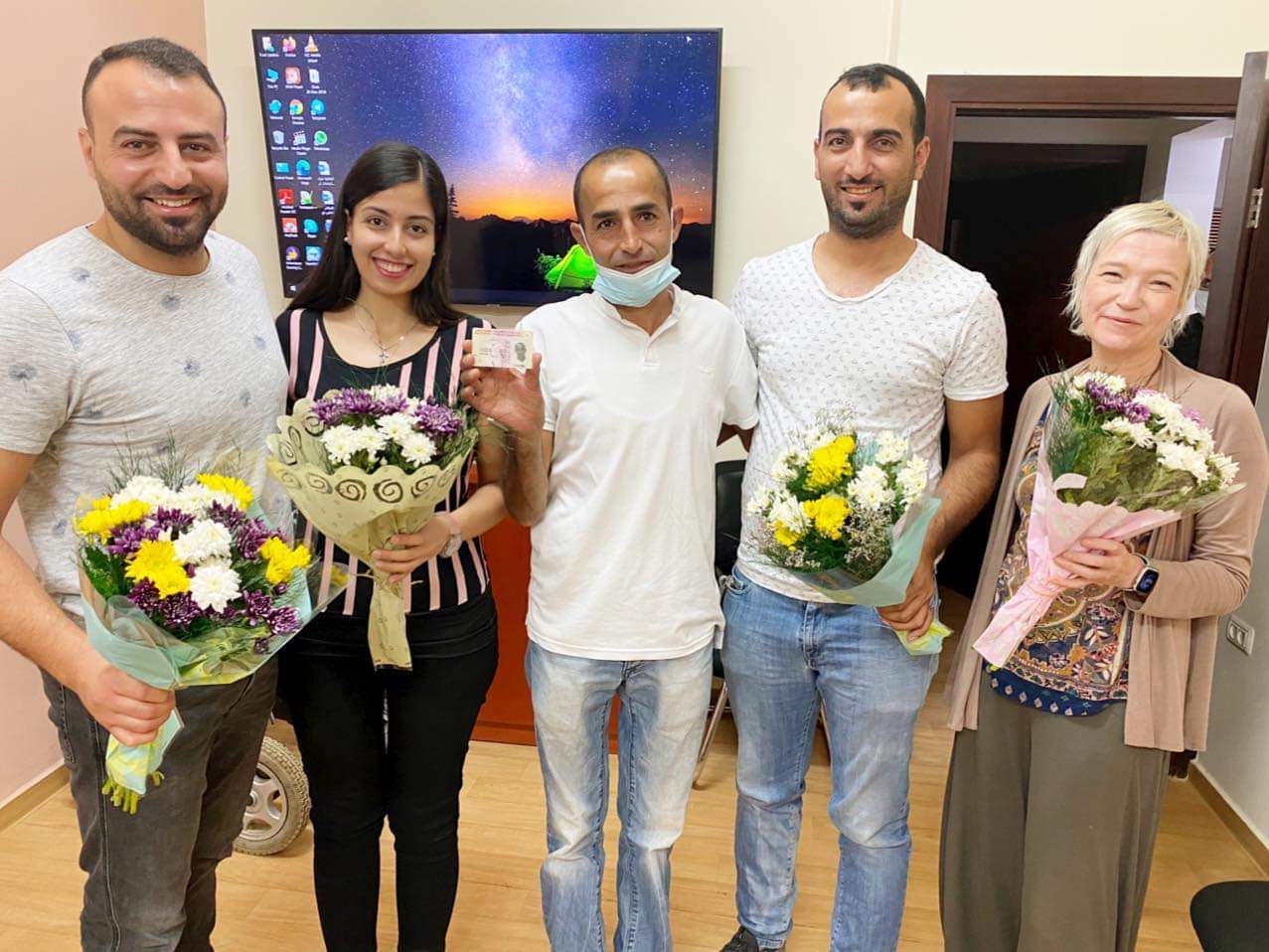 When Seeds of Hope met Jasser Zbaidat and his family, they were in a dire situation. Jasser and his wife have four children—all with varying degrees of special needs. From surgeries to medication to physical therapy, they were upside down in medical debt and barely able to provide food for their family. On his first visit to the Zbaidat home, Seeds of Hope Chief of Staff Fuad Jaddou found only a few potatoes and cucumbers in the pantry. The family's refrigerator was broken and they couldn't afford to repair it.
Jasser wanted to work, but couldn't find a job that would allow him to still give his children the care they needed. It was hard to be away from home for long periods of time because at any point Jasser or his wife might need to rush one of their children to the hospital and the other would need to stay back and care for the remaining three. Jasserhad no support, no relief, and very little hope.
After the first visit, Seeds of Hope began to help the Zbaidat family with a small amount of money each month to help with medical bills and basic needs. Jasser would stop by the office and talk with the staff about how his children were doing and drop off gifts to show their appreciation. During one of these visits, Jasser mentioned that he had a few odd jobs he wanted to work to support his family, but was unable to because he didn't have a driver's license. Not only was something as simple as a driver's license keeping Jasser from being able to work, he and his family were also having to get rides or hire taxis each time they visited the hospital—over 45 miles away from their home.
As soon as our staff heard this, they knew this was a problem they could solve. "This was something we could do that would make a huge difference in their lives," said Seeds of Hope CEO Khader Ghanim. "Even more than the small amount of money we were giving them." Soon after, Jasser was the proud recipient of a driver's license thank's the Seeds of Hope team. They walked with him through the process and covered the cost of the test.
"The driver's license was a wish, just a wish for so long… I didn't know how it would ever happen. [Seeds of Hope] opened the path for me. There are other organizations here in Jericho, but no one is helping like Seeds of Hope. You never forgot me and always stood with me."
–Jasser Zbaidat
At Seeds of Hope, we want to do more than write checks and deliver aid. We want to build relationships. We want the people facing the most hopeless situations in our community to know they are not alone—that there is someone walking beside them who cares about them.
Jasser summed up his experience this way: "It was more than just about the money… you gave me hope. You gave me hope to continue living and to try to give a decent life for my children."